Who Is Christopher Hasson, Coast Guard Lieutenant Accused Of Plotting To Kill Democrats & Journalists?
On Thursday, new information was revealed about a Coast Guard lieutenant who was arrested last Friday on drug and gun charges.
Christopher Paul Hasson, a 49-year-old native of Silver Spring, Maryland, is now accused of being a white supremacist who intended to kill multiple prominent Democratic public officials and reporters from MSNBC and CNN. Among the famous liberals Hasson targeted — some of whom are 2020 presidential candidates — were Rep. Alexandria Ocasio-Cortez (D-N.Y.), Rep. Beto O'Rourke (D-Tex.) and Sens. Cory Booker (D-N.J.), Chuck Schumer (D-N.Y.), Richard Blumenthal (D-Conn.) and Kamala Harris (D-Calif.).
Hasson also had CNN anchors Don Lemon, Van Jones and Chris Cuomo on his hist list, as well as MSNBC's Joe Scarborough, Ari Melber and Chris Hayes. 
Court documents also reveal Hasson harbored white nationalist views and claim that he drew inspiration from Anders Breivik, a right-wing extremist who was convicted in 2011 for two terror attacks in Norway in which he murdered 77 people. Breivik's attacks in Oslo and on the neighboring island of Utoya — where many teenagers attending a summer camp were killed — are portrayed in Paul Greengrass's drama film 22 July, which was released on Netflix late last year.
SLIDESHOW: TOP DEMOCRATS RUNNING FOR PRESIDENT IN 2020
Public officials also said Hasson stockpiled steroids and human growth hormone "to increase his ability to conduct attacks." In total, law enforcement agents discovered 15 firearms and more than 1,000 rounds of ammunition at Hasson's home.
"The defendant is a domestic terrorist, bent on committing acts dangerous to human life that are intended to affect governmental conduct," prosecutors explained.
The Coast Guard is now conducting an inquiry into Hasson. Draft emails obtained by prosecutors show the officer communicated with several known neo-Nazis and other white supremacists.
Hasson, a former Marine, is set to appear in U.S. District Court in Maryland for a hearing on Thursday.
Blumenthal spokeswoman Maria McElwain said in a statement the lawmaker was grateful the FBI handled the case involving Hasson.
"Senator Blumenthal is grateful to the FBI and federal prosecutors for their work on this case and their ongoing efforts to combat violent and hateful extremism," said McElwain.
The case surrounding Hasson follows that of Cesar Sayoc, an ultraconservative Florida native who was arrested in October for mailing packages containing pipe bombs and other explosives to prominent Democrats around the country.
Read more about: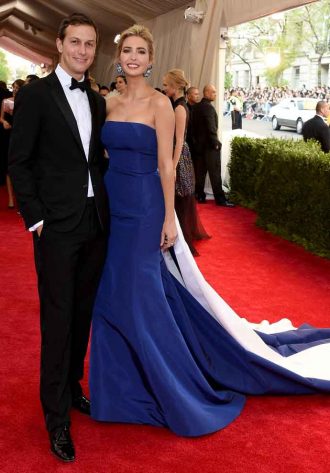 Click here for the 10 Most Powerful Political Couples Slideshow
Listen to the uInterview Podcast!
Get the most-revealing celebrity conversations with the uInterview podcast!