House GOP Leaders Strip Iowa Rep. Steve King Of Committee Assignments After White Nationalism Comment
On Monday night, House Republican leaders removed Rep. Steve King (R-Iowa) from all his committee assignments following his controversial recent remarks on white supremacism.
King, 69, was taken off the Agriculture and Judiciary Committees after he questioned in comments to The New York Times why terms like "white nationalist" were considered offensive.
"White nationalist, white supremacist, Western civilization — how did that language become offensive?" King asked the newspaper.
The Iowa congressman has a long history of racist rhetoric against minorities and immigrants, and has been condemned by many lawmakers from both major parties, including top officials like Rep. Kevin McCarthy (R-Calif.), the House minority leader, and Rep. Steve Stivers (R-Ohio), the GOP Congressional Committee chairman.
Subscribe!
Stay informed on the latest political news.
"This is not the first time we've heard these comments," McCarthy told reporters late Monday. "That is not the party of Lincoln and it's definitely not American."
President Donald Trump did not publicly condemn King for his remarks. Senate Majority Leader Mitch McConnell (R-Ky.) reportedly suggested the Iowa lawmaker pursue "another line of work," while others like Sen. Mitt Romney (R-Utah) said King should resign.
SLIDESHOW: DONALD TRUMP'S 30 CRAZIEST TWEETS
King — who was also the chairman of the House Judiciary Subcommittee on the Constitution and Civil Justice in the previous Congress — could have been that subcommittee's ranking Republican member under the new Democrat-controlled House.
King defended his statements on white nationalism by saying they were taken out of context, and blasted McCarthy's decision to remove him from his assignments. King also did not explicitly say he would quit.
"Leader McCarthy's decision to remove me from committees is a political decision that ignores the truth," King stated.
He continued: "When I used the word 'THAT' it was in reference ONLY to Western Civilization and NOT to any previously stated evil ideology ALL of which I have denounced. My record as a vocal advocate for Western Civilization is nearly as full as my record in defense of Freedom of Speech."
Rep. Jim Clyburn (D-S.C.), the new House Majority Whip, introduced a measure to formally censure King's rhetoric.
King made a derogatory comment about undocumented immigrants in a 2013 interview when he said that for every such migrant who becomes valedictorian, "there's another 100 out there who weigh 130 pounds and they've got calves the size of cantaloupes because they're hauling 75 pounds of marijuana across the desert."
Then-House Speaker John Boehner (R-Ohio) denounced King's remarks.
Read more about: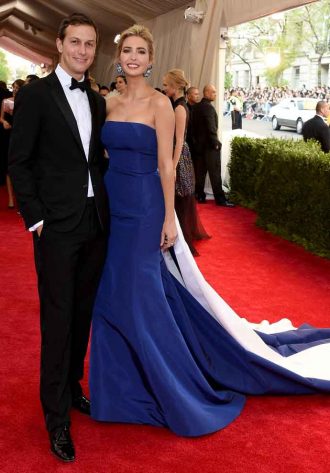 Click here for the 10 Most Powerful Political Couples Slideshow
Listen to the uInterview Podcast!
Get the most-revealing celebrity conversations with the uInterview podcast!