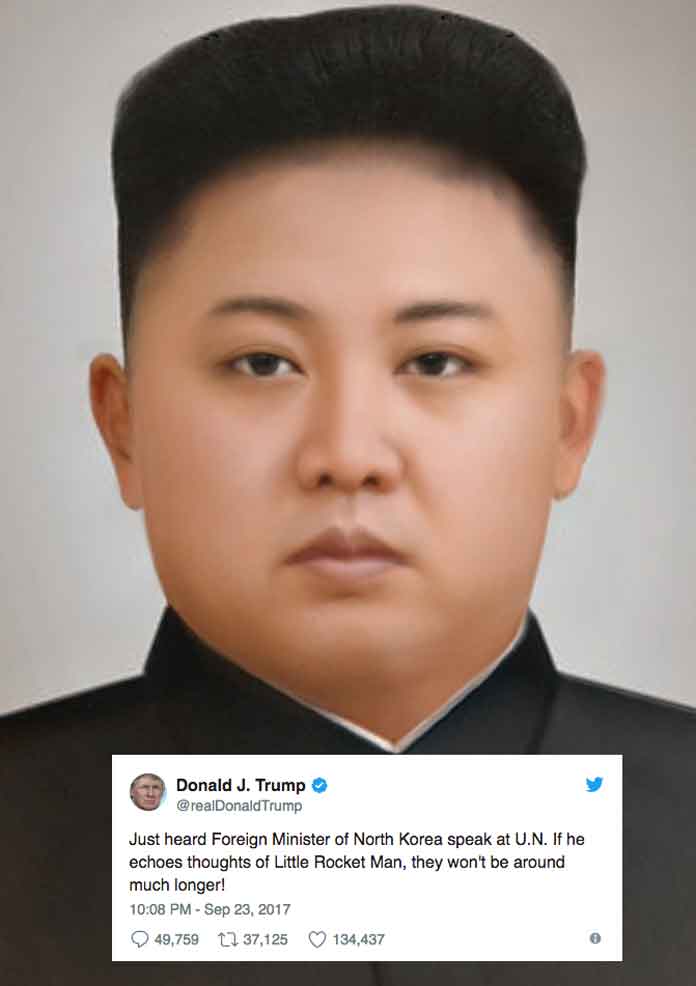 Trump calls Kim Jong-Un "Little Rocket Man" at UN
In a speech at the United Nations in September, Donald Trump threatened to "totally destroy" North Korea if they did not stop their nuclear tests, and began a verbal feud with the country's leader, Kim Jong-Un, who called the U.S. President a "dotard."
He also warned Secretary of State Rex Tillerson that negotiation with Jong-Un was useless.
In a separate tweet, Trump said he would "never call [Kim Jong-Un] short and fat" in response to the North Korean leader calling him "old."
North Korea has reportedly developed missiles that are capable of reaching the United States mainland.
Kim Jong-Un has ruled the nation as a pseudo-dictator since his father, Kim Jong-Il, died in December 2011.