Sen. Cory Booker Announces Candidacy For 2020 Democratic Nomination For President [VIDEO]
Sen. Cory Booker (D-N.J.) announced Friday that he would be running for the Democratic presidential nomination.
Booker joins a long and diverse list of potential democratic nominees. Bernie Sanders is expected to launch a campaign for the 2020 election and Sens. Elizabeth Warren, Kirsten Gillibrand and Kamala Harris have already announced their bids and started campaigning.
At 49, Booker is the youngest candidate among the Democratic field and if elected would be the first unmarried president since 1884. Booker's announcement came on the first day of Black History Month. The announcement suggests Booker will be focusing his own background and upbringing to push forward his campaign.
In Booker's announcement video he explains how he is "the only senator who goes home to a low-income, inner-city community" in Newark. Newark was "the first community that took a chance me" Booker continues.
Subscribe!
A week of political news in your in-box.
We find the news you need to know, so you don't have to.
"The history of our nation is defined by collective action; by interwoven destinies of slaves and abolitionists; of those born here and those who chose America as home; of those who took up arms to defend our country, and those who linked arms to challenge and change it," Booker said in a video released Friday morning.
SLIDESHOW: DONALD TRUMP'S 30 CRAZIEST TWEETS
Booker served as the Mayor of Newark from 2006-2013. After defeating his opponent in 2013 to land the seat of late Sen. Frank Lautenberg, he was elected to a full term in 2014. Booker is also a member of the Senate Judiciary Committee and the Senate Foreign Relations Committee.
Read more about:
Leave a comment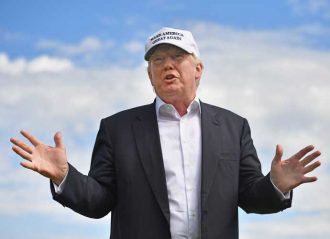 Click here for the Donald Trump's 30 Craziest Tweets Slideshow
Listen to the uInterview Podcast!
Get the most-revealing celebrity conversations with the uInterview podcast!