Senate Confirms William Barr As Attorney General By 54-45 Vote
On Thursday, the Senate confirmed William Barr as attorney general, thus giving him a second stint as leader of the Justice Department.
Lawmakers voted mostly along party lines to confirm Barr. President Donald Trump is set to administer an oath in the Oval Office later Thursday. Among the Senators who broke party lines were three Democrats from conservative states: Sens. Doug Jones (D-Ala.), Kyrsten Sinema (D-Ariz.) and Joe Manchin (D-W.V.), all of whom voted in favor of confirming the former George H.W. Bush Administration attorney general. Sen. Rand Paul (R-Ky.), a libertarian-leaning Republican, was the lone GOP member to oppose Barr. Paul cited concerns about Barr's positions on using executive power.
After serving in the Justice Department under Bush Sr. from 1991 to 1993, Barr became a corporate lawyer for the company that ultimately became telecommunications giant Verizon. He and special counsel Robert Mueller have known each other and have reportedly been close for many years, thus Barr's views on Mueller's investigation into Russian interference during the 2016 election could be influenced by this. In his initial Senate confirmation hearings last month, Barr said he believed it was "vitally important" that the special counsel be allowed to finish his inquiry.
SLIDESHOW: DONALD TRUMP'S 30 CRAZIEST TWEETS
Subscribe!
A week of political news in your in-box.
We find the news you need to know, so you don't have to.
Barr plans to select Deputy Secretary of Transportation Jeffrey Rosen to replace Rod Rosenstein as deputy attorney general. Rosenstein is expected to stay at the Justice Department for only a few more weeks during the transition period.
Barr and Rosen both worked as attorneys at law firm Kirkland & Ellis.Rosen also worked in the Department of Transportation under George W. Bush. 
During Barr's confirmation hearings, Senate Democrats focused partly on a long legal memo Barr wrote last June for the White House and provided to Trump's lawyers. In it, Barr argued Trump wielded excessive power to "start or stop a law enforcement proceeding."
"Everything that is my concern is in the memo, the 19-page memo he wrote five months before he was appointed," said Sen. Dianne Feinstein (D-Calif.), the top Democrat on the Judiciary Committee. "To me, it was an invitation to be appointed with his support for the unitary executive and the all-powerful president."
Read more about:
Leave a comment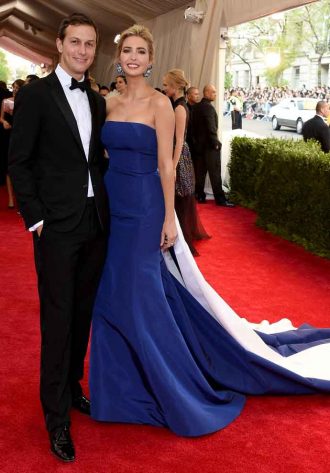 Click here for the 10 Most Powerful Political Couples Slideshow
Listen to the uInterview Podcast!
Get the most-revealing celebrity conversations with the uInterview podcast!