House Votes 420-0 To Demand Public Release Of Robert Mueller's Russia Report
The Democratic-controlled House of Representatives on Thursday overwhelmingly voted to demand the Department of Justice make public special counsel Robert Mueller's report on his inquiry into Russian meddling during the 2016 election and potential collusion between President Donald Trump's campaign and the Kremlin.
Congress's lower chamber voted 420-0 on the resolution, which is non-binding. With the resolution, Democrats are hoping to put pressure on Attorney General William Barr to share the findings of Mueller's report. The special counsel's investigation was reported earlier this month to be approaching its conclusion after nearly two years.
"This report must see the light of day, must be available to the American public for a catharsis that will allow us to start with the facts, understand what happened and begin to rebuild the faith of the American people," said Rep. Jim Himes (D-Conn.), a senior member of the Intelligence Committee, which is conducting its own Russia probe.
SLIDESHOW: TOP DEMOCRATS RUNNING FOR PRESIDENT IN 2020
Subscribe!
A week of political news in your in-box.
We find the news you need to know, so you don't have to.
The House just voted 420 – 0 to demand that Congress and the American people get Mueller's full report and findings.

A bastardized version of that report will not fly.

We will not allow the truth – whatever it is – to be buried.

Attorney General Barr must listen. Here's why: pic.twitter.com/urhk6d0iPi

— Adam Schiff (@RepAdamSchiff) March 14, 2019
Rep. Steve Scalise (R-La.), the House minority whip, said it was time for the American public to know what Mueller's report says.
"With wide bipartisan support the House has agreed: the American people deserve to know the truth about what, if anything, special counsel Mueller has uncovered, and now we should finally see this investigation come to a close," Scalise said in a statement.
The four GOP "present" votes on the resolution included two fierce Trump allies — Rep. Paul Gosar (R-Ariz.) and Rep. Matt Gaetz (R-Fla.) — and two libertarian conservatives, Rep. Justin Amash (R-Mich.) and Rep. Thomas Massie (R-Ky.).
Rep. Jerrold Nadler (D-N.Y.), the House Judiciary Committee chairman, and other Democratic leaders sponsored the resolution.
House Democrats have previously stated they are willing to use subpoena power if necessary to obligate the Justice Department to hand over any materials Barr elects to withhold.
Trump and his allies have repeatedly called Mueller's investigation a "witch hunt," even though it has produced several guilty pleas and even convictions. Ty Cobb, who last year resigned from his position as a member of the president's legal team, said in a recent interview he does not believe the inquiry is a "witch hunt" and called the special counsel an "American hero."
Read more about:
Leave a comment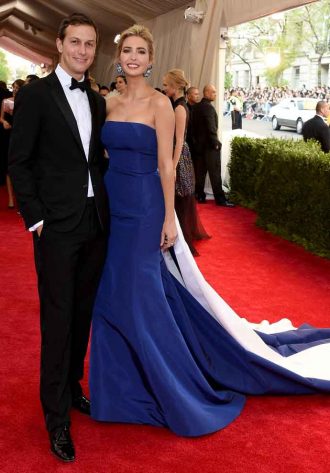 Click here for the 10 Most Powerful Political Couples Slideshow
Listen to the uInterview Podcast!
Get the most-revealing celebrity conversations with the uInterview podcast!