House Passes Sweeping Gun Control Bill Requiring Universal Background Checks
The House of Representatives on Wednesday passed a historic, sweeping gun reform measure — comprised of two bills — that expanded the federal background check system for purchases of firearms.
This marks Congress's most important gun control legislation in more than 20 years. The first bill was reportedly called the Bipartisan Background Checks Act of 2019, passed mostly along party lines: with lawmakers in the Democrat-controlled House voting 240 to 190.
The second bill, which was passed on Thursday, extends the period federal authorities have to complete a background check before a firearm sale can be approved from three days to 10 days. Rep. Jerrold Nadler (D-N.Y.), the House Judiciary chairman who helped pass the pair of bills, said Democrats would try to push for further gun control legislation "after June sometime." The most recent legislation makes background checks mandatory for all gun sales, whether they're carried out publicly, privately or online. Former Rep. Gabby Giffords (D-Ariz.) reportedly joined House Democrats in introducing the new legislation.
SLIDESHOW: TOP DEMOCRATS RUNNING FOR PRESIDENT IN 2020
Subscribe!
A week of political news in your in-box.
We find the news you need to know, so you don't have to.
It now remains up to the Senate to vote on similar gun control legislation, although it seems unlikely Congress's Republican-controlled upper chamber will approve these types of bills. The National Rifle Association has already spoken out against the measures. According to NPR, President Donald Trump has already stated that if the Senate votes in favor of the legislation, he would veto the bills.
Chris Cox, the executive director of the NRA's Institute for Legislative Action, released a statement blasting the two bills requiring background checks, calling the move "extreme" and adding it would "make criminals out of law-abiding Americans."
"Criminals, on the other hand, will continue to get their firearms the way they always have – through the black market, theft, and straw purchases. Forcing more government paperwork and additional fees on good people trying to exercise a constitutional right will do nothing to make Americans safer," the statement read.
House Republican Whip @SteveScalise explains the irony of #HR8 and #HR1112. Law-abiding citizens will be treated as criminals and criminals will be untouched. Dems even rejected an amendment requiring ICE notification when illegals fail a background check. https://t.co/WOdftwRpeN pic.twitter.com/74R3vft5uD

— NRA (@NRA) February 27, 2019
Currently, background checks don't apply to transfers between close relatives, and in other similar cases.
Read more about:
Leave a comment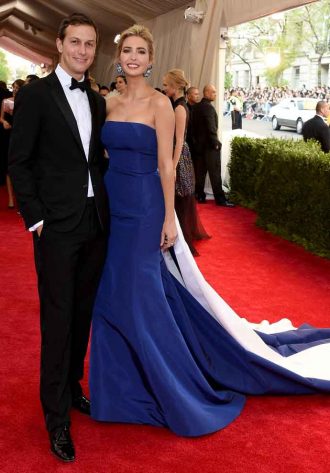 Click here for the 10 Most Powerful Political Couples Slideshow
Listen to the uInterview Podcast!
Get the most-revealing celebrity conversations with the uInterview podcast!