House Judiciary Chairman Jerry Nadler Threatens To Depose Matt Whitaker After 'Unsatisfactory' Testimony
Rep. Jerrold Nadler (D-N.Y.), the House Judiciary Committee chairman, threatened this week to depose acting Attorney General Matthew Whitaker following his "unsatisfactory" testimony before the group last week.
Whittaker was lambasted for his testimony, during which he claimed he never interfered with special counsel Robert Mueller's probe into Russian meddling during the 2016 election, which he oversees as the Justice Department's interim leader. Whitaker, a former U.S. attorney from Iowa, had previously said in interviews that he believes he can legally undermine Mueller's investigation by reducing funding for it.
Nadler said in an interview on CNN that he believes Whitaker "may have" misled the House Judiciary in his testimony.
"Although the committee appreciates your decision to appear, members on both sides of the aisle found many of your answers to be unsatisfactory, incomplete or contradicted by other evidence," Nadler wrote in a letter to Whitaker released on Wednesday. "You repeatedly refused to offer clear responses regarding your communications with the White House, and you were inconsistent in your application of the department's policy related to the discussion of ongoing investigations."
Subscribe!
A week of political news in your in-box.
We find the news you need to know, so you don't have to.
SLIDESHOW: DONALD TRUMP'S 30 CRAZIEST TWEETS
This all came right before former George H.W. Bush Attorney General William Barr was confirmed by the Senate on Thursday to lead the Justice Department for the second time. Barr, who also previously worked as a corporate lawyer for Verizon, said in his confirmation hearings last month that he considered it "vitally important" that Mueller be permitted to complete his Russia inquiry.
Whitaker is the first Trump Cabinet member to testify before House Democrats, who last month regained control of Congress's lower chamber.
This week, Nadler and House Democrats also helped advance HR8, a comprehensive legislation on gun control that includes background checks on all firearm sales. The move is particularly significant as Thursday marked the one-year anniversary of the mass shooting at Marjorie Stoneman Douglas High School in Parkland, Florida, where 17 people were killed. Last year, surviving students of the school like Emma Gonzalez, David Hogg and Cameron Kasky led a historic movement for gun reform that included nationwide marches and rallies.
Read more about:
Leave a comment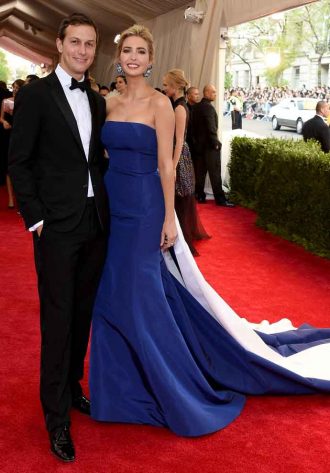 Click here for the 10 Most Powerful Political Couples Slideshow
Listen to the uInterview Podcast!
Get the most-revealing celebrity conversations with the uInterview podcast!