Ex-NASA Astronaut Mark Kelly Launches Democratic Arizona Senate Bid For John McCain's Seat [VIDEO]
Former NASA astronaut Mark Kelly announced Tuesday that he will run for Senator in Arizona.
"I care about people. I care about the state of Arizona. I care about this nation. So because of that, I've decided that I'm launching a campaign for the United States Senate," Kelly said in a video released Tuesday.
My next mission… #FullSpeedAhead #ForArizona pic.twitter.com/5E36z7aztH

— Mark Kelly (@ShuttleCDRKelly) February 12, 2019

Subscribe!

A week of political news in your in-box.
We find the news you need to know, so you don't have to.

Kelly, 54, is the husband of former Rep. Gabby Giffords (D-Ariz.), who was shot in the head at an event in Tucson, Arizona, in January 2011. Kelly said he will be running for Senate as a Democrat to fill late Republican U.S. Sen. John McCain's seat. McCain died of brain cancer in August at age 81. Now, Kelly will hope to flip the seat for Democrats in the traditionally red state.
In his latest video, Kelly recounts the difficult time he and Giffords went through as she recovered from her gunshot wound.
"I learned a lot from being an astronaut. I learned a lot from being a pilot in the Navy. I learned a lot about solving problems from being an engineer," Kelly states in the video. "But what I learned from my wife is how you use policy to improve people's lives."
SLIDESHOW: DONALD TRUMP'S 30 CRAZIEST TWEETS
Kelly and Giffords have both been advocates for gun reform in recent years. In 2013, the couple formed the organization Giffords to push for gun control following the mass shooting at Sandy Hook Elementary School in Newtown, Connecticut in December 2012.
Kelly also mentioned several other major issues like healthcare, climate change, the economy and wage stagnation in the video. He even made a veiled criticism of President Donald Trump's administration and the GOP.
"We've seen this retreat from science and data and facts," Kelly adds.
Kelly's first space mission came in 2001, and he embarked on three more missions after that.
After McCain's death, Republican former Rep. Martha McSally was named to fill the late lawmaker's seat until the 2020 special election. That seat will then become up for grabs for a six-year term in 2022. Democratic Sen. Kyrsten Sinema beat McSally in November's midterm elections to become Arizona's first female senator.
Rep. Ruben Gallego (D-Ariz.), an Iraq War veteran, is also considering a campaign for the Senate seat in Arizona. Not long after Kelly announced his run, Gallego tweeted: "I'll be making a final decision and announcement soon."
I've made no secret of the fact that I'm looking seriously at running for the U.S. Senate in 2020, and that hasn't changed. I'll be making a final decision and announcement soon. #AZSEN

— Ruben Gallego (@RubenGallego) February 12, 2019
Read more about:
Leave a comment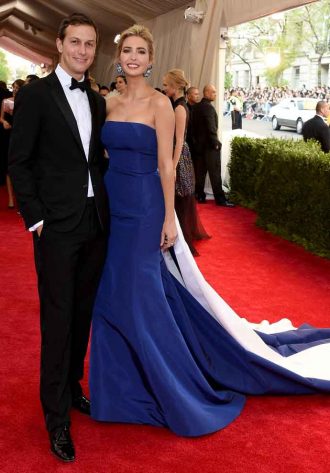 Click here for the 10 Most Powerful Political Couples Slideshow
Listen to the uInterview Podcast!
Get the most-revealing celebrity conversations with the uInterview podcast!