Florida Bar Opens Investigation Into GOP Rep. Matt Gaetz After Tweet Threatening Michael Cohen
The Florida State Bar last week opened an inquiry into whether Rep. Matt Gaetz (R-Fla.) violated professional conduct regulations by threatening President Donald Trump's former personal lawyer Michael Cohen before Cohen's House testimony on Wednesday.
The group has not revealed any details of its probe, although bar counsel Chuck Hughes told The Daily Beast that it has started an investigation following a complaint received from an unnamed person.
Gaetz, a licensed Florida attorney and Trump ally, was blasted by lawmakers from both parties last week after he accused Cohen of adultery without evidence and appeared to threaten him and his family just hours ahead of his congressional testimony about his longtime work for the president.
"Hey @MichaelCohen212," Gaetz wrote in a now-deleted tweet. "Do your wife & father-in-law know about your girlfriends? Maybe tonight would be a good time for that chat. I wonder if she'll remain faithful when you're in prison. She's about to learn a lot…"
Subscribe!
A week of political news in your in-box.
We find the news you need to know, so you don't have to.
Gaetz subsequently apologized for his post and clarified to his fellow lawmakers, including House Speaker Nancy Pelosi, that he was simply seeking to obtain further information about Cohen and chose his words poorly. Gaetz added he had no intention of threatening Cohen. Federal ethics rules dictate that witness intimidation of any kind is illegal.
SLIDESHOW: TOP DEMOCRATS RUNNING FOR PRESIDENT IN 2020
The Florida Bar's guidelines state that once the organization's grievance committee determines the alleged conduct may have broken federal ethics regulations, lawyers have up to 15 days to reply to complaints made against them. A probe is then conducted and eventually the state supreme court can potentially make a ruling and even hand down sanctions.
"It's that last line that seems really problematic," Stephen Vladeck, a professor of law at the University of Texas School of Law, explained to The Daily Beast in an email. "'She's about to learn a lot…' What is the test implied in that statement, as opposed to the insinuation that as a result of his testimony, his wife is going to come into negative information about him?"
Read more about:
Leave a comment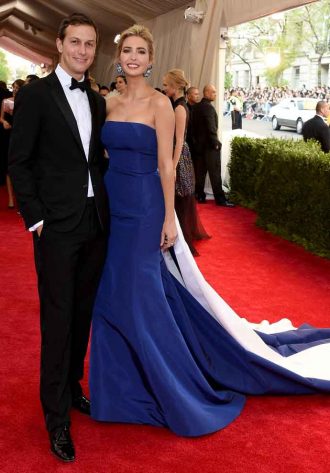 Click here for the 10 Most Powerful Political Couples Slideshow
Listen to the uInterview Podcast!
Get the most-revealing celebrity conversations with the uInterview podcast!