Trump Threatens Michael Cohen's Father-In-Law, Lanny Davis Slams President's "Mafioso Don" Behavior
Earlier this month, President Donald Trump went after his former personal lawyer Michael Cohen's father-in-law during an interview.
Speaking to Fox News' Jeanine Pirro on Jan. 12, Trump said his former fixer Cohen "should give information maybe on his father-in-law because that's the one that people want to look at. Because where does that money — that's the money in the family."
Cohen's attorney Lanny Davis responded by telling Meet the Press host Chuck Todd on MSNBC's MTP Daily that he believed Trump's remarks were akin to threats from a "mafioso don" meant to "intimidate a witness."
"The president of the United States [is] trying to intimidate a witness that is trying to tell the truth and called him a rat for telling the truth. That sounds like a mafioso don … it creates fear in the family of Michael Cohen," Davis said.
Subscribe!
A week of political news in your in-box.
We find the news you need to know, so you don't have to.
SLIDESHOW: DONALD TRUMP'S 30 CRAZIEST TWEETS
Davis also reportedly told MSNBC he believes Trump's statements about Cohen comprised the "definition of witness tampering and intimidation, and could be obstruction of justice," and that he is concerned the president may have supporters at home or abroad who may "have a motivation to harm."
Kevin Corke, @FoxNews "Don't forget, Michael Cohen has already been convicted of perjury and fraud, and as recently as this week, the Wall Street Journal has suggested that he may have stolen tens of thousands of dollars…." Lying to reduce his jail time! Watch father-in-law!

— Donald J. Trump (@realDonaldTrump) January 18, 2019
Cohen — who last month was sentenced to three years in prison and is cooperating in special counsel Robert Mueller's Russian meddling probe — is set to testify before Congress on Feb. 7 about his work for Trump, including his involvement in a Trump Tower real estate deal in Moscow in 2016. Top Democrats on the House Oversight Committee — like its chairman, Rep. Elijah Cummings (D-Md.) have recently warned the president not to influence Cohen's testimony, as this could potentially constitute a crime.
Cohen also recently admitted to paying a tech firm to rig two online polls for Trump in 2016, one of many examples of him lying to help Trump.
Read more about:
Leave a comment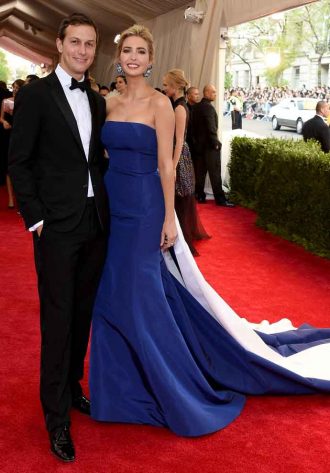 Click here for the 10 Most Powerful Political Couples Slideshow
Listen to the uInterview Podcast!
Get the most-revealing celebrity conversations with the uInterview podcast!