Contradicting Trump, Rudy Giuliani Rants About Mueller Probe: "I Never Said There Was No Collusion" [VIDEO]
On Wednesday night, President Donald Trump's attorney Rudy Giuliani exchanged tense remarks with CNN's Chris Cuomo about Special Counsel Robert Mueller's investigation.
The former New York City mayor again attempted to defend Trump and blasted Mueller's credibility in probing whether or not Russia interfered in the 2016 election.
After Cuomo said Giuliani had dismissed the idea of collusion between Trump campaign officials and the Russian government, the former mayor denied this and a heated argument ensued.
"You just misstated my position," Giuliani said, interrupting Cuomo. "I never said there was no collusion between the campaign! Or between the people in the campaign."
Subscribe!
A week of political news in your in-box.
We find the news you need to know, so you don't have to.
"Yes, you have," Cuomo interrupted.
"I have not," Giuliani replied. "I said the president of the United States — there is not a single bit of evidence the president of the United States committed the only crime you could commit here: conspired with the Russians to hack the [Democratic National Committee]."
SLIDESHOW: DONALD TRUMP'S 30 CRAZIEST TWEETS
After the interview, Giuliani issued a statement to clarify his view on the subject.
"I represent only President Trump not the Trump campaign," his statement read. "There was no collusion by President Trump in any way, shape or form. Likewise, I have no knowledge of any collusion by any of the thousands of people who worked on the campaign. The only knowledge I have in this regard is the collusion of the Clinton campaign with Russia which has so far been ignored."
Trump has routinely slammed Meuller's inquiry as a "witch hunt" and accused the special counsel and his team of being biased toward Democrats like his 2016 opponent Hillary Clinton, whom Trump claims is the true culprit of colluding with Moscow.
There is written proof, however, that Giuliani said Trump never colluded with Russia or obstructed justice. The lawyer and former prosecutor tweeted this in July in response to a user's post:
Excellent observation seemed like 40 minute interview on CNN this morning. You can investigate an innocent person forever and forever and find nothing. When do we say enough is enough. No collusion, no obstruction. President Trump did nothing wrong.

— Rudy Giuliani (@RudyGiuliani) July 30, 2018
Giuliani also denied the recent news of Trump's former 2016 campaign chairman Paul Manafort sharing polling data with a Ukrainian-Russian intelligence operative named Konstantin Kilimnik was evidence of collusion.
"If the collusion happened, it happened a long time ago," Giuliani also said later in the interview. "It's either provable or it's not. It's not provable because it never happened."
Read more about:
Leave a comment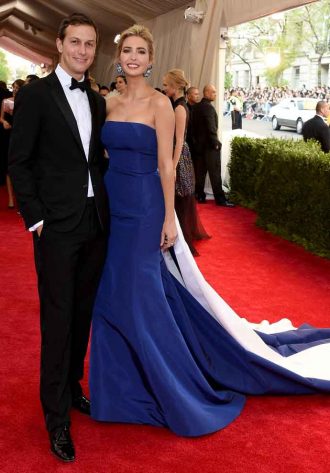 Click here for the 10 Most Powerful Political Couples Slideshow
Listen to the uInterview Podcast!
Get the most-revealing celebrity conversations with the uInterview podcast!