Senate Report Finds Russians Tried To Suppress Black Votes To Help Trump In 2016 Election
Russia's operation to influence the 2016 U.S. election targeted African-Americans, it was revealed on Monday.
The plot was reportedly part of a larger effort to reduce turnout of Democratic voters and involved releasing high amounts of content on social media platforms like Instagram and Facebook, a new report for the Senate Intelligence Committee showed.
This is the latest development in the Russian scheme to sow chaos and division in the U.S. during the 2016 election cycle. Several Russian individuals and organizations have been charged and indicted by special counsel Robert Mueller's team for their actions, and some have even been charged as recently as days before this year's midterm elections.
"Active and ongoing interference operations remain on several platforms," says the Senate Intelligence Committee's latest report, which was created by New Knowledge, a cybersecurity firm based in Austin, Texas. Researchers from Columbia University and Canfield Research LLC also contributed to the bipartisan report, whose findings are mostly based on data social media companies like Twitter and Facebook provided to the Senate.
Subscribe!
A week of political news in your in-box.
We find the news you need to know, so you don't have to.
An additional report was compiled by the Computational Propaganda Project at Oxford University alongside Graphika, a firm dedicated to social media analytics.
SLIDESHOW: DONALD TRUMP'S 30 CRAZIEST TWEETS
Russia's social media influencing effort was reportedly overseen by a St. Petersburg-based firm called the Internet Research Agency, whose owner Yevgeny Prigozhin is a close friend of Russian President Vladimir Putin. Prigozhin is one of the 12 Russian nationals who received indictments from Mueller in February.
The online trolls created by the Internet Research Agency posed as angry Americans who slammed Mueller's Russia probe as a "weird conspiracy" promoted by "liberal crybabies," the New Knowledge report states. Some of the social media posts made wild conspiracy theories, like claiming Mueller "worked with radical Islamic groups."
Other posts linked Trump's 2016 campaign to photos and memes of Jesus, while his opponent Hillary Clinton's campaign was tied to memes of Satan.
Also as part of the Russian campaign, Facebook ads were directed at African-American users who had expressed interest in specific subjects like black history, the Black Panther Party and Malcolm X.  Given that racism has been a prominent and divisive subject in the American political landscape in recent years — especially since the Black Lives Matter movement was founded in 2014 — Russians made a concerted effort to target this demographic.
Read more about:
Leave a comment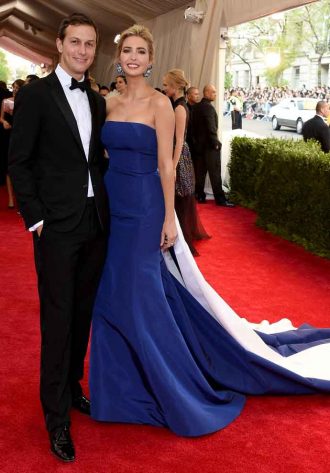 Click here for the 10 Most Powerful Political Couples Slideshow
Listen to the uInterview Podcast!
Get the most-revealing celebrity conversations with the uInterview podcast!