Ivanka Trump Argues There's "No Equivalency" Between Her Personal Email Use & Hillary Clinton's
Ivanka Trump, Donald Trump's daughter and adviser in his administration, came under scrutiny for using a personal email account for White House-related duties. While the act has drawn comparisons to former Security of State Hillary Clinton's usage of a private server, Trump argued on Wednesday that the two situations are different.
Speaking with ABC News' Deborah Roberts, the first daughter contested that "there really is no equivalency" between Clinton's reliance on a private server at the State Department and her periodic use of her personal email. She explained that all of the records of her actives on that account are preserved and do not contain any information that is confidential.
SLIDESHOW: DONALD TRUMP'S 30 CRAZIEST TWEETS
"All of my emails are stored and preserved," Trump said. "There were no deletions. There is no attempt to hide. There's no equivalency to what my father's spoken about," adding that "there was nothing of substance, nothing confidential" in any of the hundreds of emails sent and received from the account. Trump explained that when she did obtain a message that "may have a political implication," she would forward it to her professional email account.
When asked about the comparisons between her conduct and Clinton's, Trump maintained that she never deleted any emails nor did she share classified information with others. "People who want to see it as the same see it as the same," Trump said, speaking of those who remain unconvinced. "There's no equivalency to what my father's spoken about."
Finally, Trump mentioned how "there is no restriction of using personal email." She even added how they are "instructed" to forward any email relating to "government work" to their White House emails "so it can be archived."
Read more about: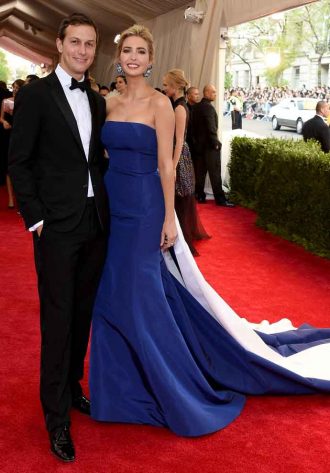 Click here for the 10 Most Powerful Political Couples Slideshow
Listen to the uInterview Podcast!
Get the most-revealing celebrity conversations with the uInterview podcast!