House Intelligence Committee To Investigate Money Laundering At Trump Organization, Foreign Influence On President
Rep. Adam Schiff (D-Calif.), the House Intelligence Committee chairman, revealed on Wednesday a broad inquiry "beyond Russia" into whether President Donald Trump has further financial interests and is being influenced by foreign powers.
Schiff added the probe would "allow us to investigate any credible allegation that financial interests or other interests are driving decision-making of the President or anyone in the administration."
"That pertains to any credible allegations of leverage by the Russians or the Saudis or anyone else," Schiff also told reporters, before adding the committee will try to determine "whether any foreign actor has sought to compromise or holds leverage, financial or otherwise, over Donald Trump, his family, his business, or his associates."
SLIDESHOW: DONALD TRUMP'S 30 CRAZIEST TWEETS
Specifically, the committee will investigate whether or not money laundering occurred through the Trump Organization in recent years, including during the 2016 election and shortly thereafter.
Democrats, who control the House of Representatives since last month, have been investigating Trump and his businesses in recent weeks. They have also been seeking ways to obtain the president's tax returns, including the possibility of a subpoena.
On Wednesday, Trump blasted Schiff and said he had "no basis" to launch a new investigation against him. "He's just a political hack trying to build a name for himself," Trump told reporters. "It's called presidential harassment and it is unfortunate." In his State of the Union Address Tuesday night, the president lambasted Democrats for their string of inquires into him and his affairs, calling them "partisan" and saying they disrupt "peace" in the country.
In a tweet, Schiff fired back at Trump by writing: "We're going to do our job and won't be distracted or intimidated by threats or attacks."
I can understand why the idea of meaningful oversight terrifies the President. Several of his close associates are going to jail, others await trial, and criminal investigations continue.

We're going to do our job and won't be distracted or intimidated by threats or attacks. — Adam Schiff (@RepAdamSchiff) February 6, 2019
Schiff's comments reflect how Democrats could likely continue to investigate Trump long after special counsel Robert Mueller's probe into Russian interference in 2016 is over.
Read more about: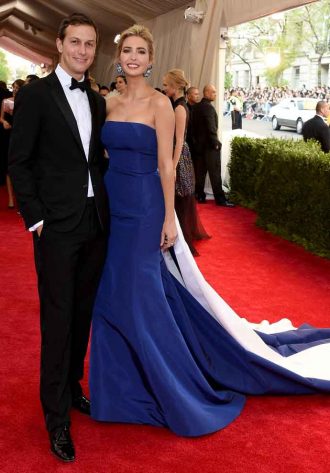 Click here for the 10 Most Powerful Political Couples Slideshow
Listen to the uInterview Podcast!
Get the most-revealing celebrity conversations with the uInterview podcast!