House Democrats Face Tough Fight In Obtaining Trump's Tax Returns
Since Democrats retook control of the House of Representatives last month, one of the many missions they are on is one to force President Donald Trump to release his tax returns.
However, this goal will likely continue to prove difficult to achieve. By refusing to reveal his returns, Trump has broken a convention followed by every U.S. president in the last three decades.
During the 2016 election and afterwards, Trump used several excuses to refuse to release his tax returns. He has said he's under audit from the Internal Revenue Service — which many pundits have noted does not mean he is not allowed to reveal his returns — or that the American people were not interested in seeing his tax information, among other explanations.
According to several reports, White House attorneys have been threatening a possible court battle over the release of Trump's returns. However, Democrats are projected to go to the IRS directly to demand the materials by citing an obscure law.
Subscribe!
A week of political news in your in-box.
We find the news you need to know, so you don't have to.
This law essentially states that leaders from the House and Senate's tax-writing committees hold the authority to request taxpayer information and dictates that "the secretary shall furnish such committee with any return or return information specified in such request."
SLIDESHOW: DONALD TRUMP'S 30 CRAZIEST TWEETS
Should congressional leaders pursue this option to get Trump's tax returns, the Treasury Department and its chairman Steve Mnuchin would likely review this process extensively.
Rep. Richard Neal (D-Mass.), the chairman of the House Ways and Means Committee, has been one of the many lawmakers seeking to pursue this option to go after Trump's finances.
"Well, actually the legal case is being prepared and (we are) doing it quite judiciously. [Choosing] our words methodically. This is the beginning of a court case. I think the idea here is to avoid the emotion of the moment and make sure that the product stands up under critical analysis," Neal said this week in an interview with CNN. "And it will."
Democrats could also subpoena Trump's tax returns, a move that could potentially include holding Mnuchin in contempt. This fight will surely continue to be an uphill battle for the party for the foreseeable future.
Read more about:
Leave a comment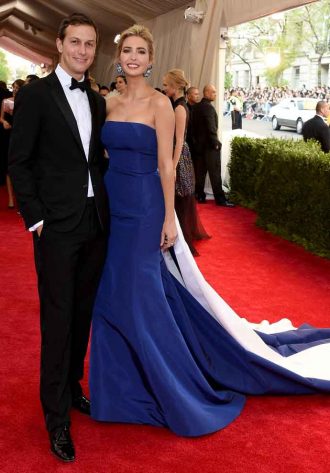 Click here for the 10 Most Powerful Political Couples Slideshow
Listen to the uInterview Podcast!
Get the most-revealing celebrity conversations with the uInterview podcast!