Michael Cohen Postpones House Testimony, Cites Trump's Threats To Him & Father In Law Fima Shusterman
Michael Cohen, President Donald Trump's former personal lawyer and "fixer," said Wednesday he is postponing his scheduled congressional testimony next month, citing threats from Trump to him and his family.
"Due to ongoing threats against his family from President Trump and Mr. [Rudy] Giuliani, as recently as this weekend, as well as Mr. Cohen's continued cooperations with ongoing investigations, by advice of counsel, Mr. Cohen's appearance will be postponed to a later date," said Cohen's attorney Lanny Davis in a statement.
Cohen — who was sentenced to three years in prison last month — was set to testify before the House Oversight Committee on Feb. 7. He has been cooperating with special counsel Robert Mueller's Russia inquiry, after admitting his involvement in a Trump Tower deal in Moscow in 2016. Giuliani, a White House lawyer and former prosecutor, has drawn criticism over the last week for his remarks about the real estate plan.
Trump has repeatedly blasted Cohen — who worked for him as a blindly loyal fixer for over a decade — for flipping on him. The president has called Cohen "weak" and "a rat" among other things, which has led to Davis blasting Trump for he what he called witness "intimidation" tactics. Top Democrats on the House Oversight Committee — including its chairman, Rep. Elijah Cummings (D-Md.) — have warned Trump to not tamper with his former lawyer's upcoming testimony, as this could potentially constitute a crime.
Subscribe!
A week of political news in your in-box.
We find the news you need to know, so you don't have to.
"Mr. Cohen wishes to thank Chairman Cummings for allowing him to appear before the House Oversight Committee and looks forward to testifying at the appropriate time. This is a time where Mr. Cohen had to put his family and their safety first," Davis added in his latest statement.
SLIDESHOW: DONALD TRUMP'S 30 CRAZIEST TWEETS
Trump responded on Wednesday to the announcement regarding Cohen by saying his former attorney was "threatened by the truth."
"He doesn't want to tell the truth for me or other of his clients," Trump told reporters at the White House. The president also recently threatened Cohen's father-in-law Fima Shusterman, who during the 1990s pleaded guilty to tax fraud charges in New York.
Cummings and Rep. Adam Schiff (D-CA), the House Intelligence Committee Chairman, said in a statement that Cohen's worries were legitimate, although they stressed that he should eventually testify before Congress no matter what.
Read more about:
Leave a comment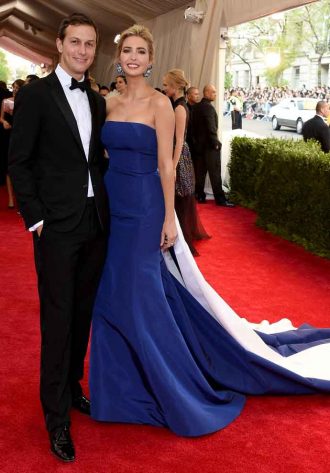 Click here for the 10 Most Powerful Political Couples Slideshow
Listen to the uInterview Podcast!
Get the most-revealing celebrity conversations with the uInterview podcast!