Former Colorado Gov. John Hickenlooper Announces 2020 Presidential Run
Former Colorado Gov. John Hickenlooper on Monday became the latest Democrat to announce a bid for president in 2020.
"I'm running for president because we need dreamers in Washington, but we also need to get things done," Hickenlooper stated in a video announcement. "I've proven again and again I can bring people together to produce the progressive change Washington has failed to deliver."
It's official: I'm asking you to interview me for President. Our country is in crisis, and we need someone who knows how to bring people together and get things done. This is my record, but I've never done it alone. Join me: https://t.co/ta7aY0lTeY pic.twitter.com/HaCnK5paBU

— John Hickenlooper (@Hickenlooper) March 4, 2019

Subscribe!

A week of political news in your in-box.
We find the news you need to know, so you don't have to.
Following his kickoff rally in Denver, 67-year-old Hickenlooper is next expected to travel to Iowa — where the first caucuses are held — to continue his 2020 campaign. The moderate Democrat joins a crowded field of liberal presidential candidate hoping to take on President Donald Trump in 2020, a list that includes Sen. Kamala Harris (D-Calif.), Sen. Kirsten Gillibrand (D-N.Y.), Sen. Cory Booker (D-N.J.) and Sen. Bernie Sanders (I-Vt.). Hickenlooper finished an eight-year run as Colorado's governor in January.
SLIDESHOW: TOP DEMOCRATS RUNNING FOR PRESIDENT IN 2020
Hickenlooper is not nearly as well-known as these contenders — and was even excluded from recent polls that speculated which Democrats might run for president in 2020 — although he is significantly less progressive than many of his fellow Democrats. Hickenlooper was the only 2020 presidential candidate to wear a name tag at a recent Democratic Party event in Ames, Iowa.
Aside from Hickenlooper, Washington's Democratic Gov. Jay Inslee is the other current or former state leader to announce a 2020 presidential run. Inslee, who officially launched his bid on Friday, said his campaign would focus on climate change.
"They may be debaters or dreamers, and we need that," Hickenlooper recently told reporters of other 2020 candidates. "We need debaters. We need to debate policy and dreams to create new policy. But I'm a doer, and I think in a funny way I'm the one person that can say I have again and again and again brought people together."
Among the accomplishments Hickenlooper boasts are creating methane regulations in Colorado and helping push for bipartisan support for the expansion of Medicaid in the state.
Read more about:
Leave a comment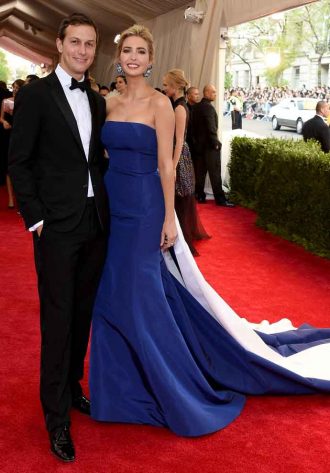 Click here for the 10 Most Powerful Political Couples Slideshow
Listen to the uInterview Podcast!
Get the most-revealing celebrity conversations with the uInterview podcast!