Bernie Sanders Says He Would "Bring A Lie Detector" To Debate Trump In 2020 [VIDEO]
Sen. Bernie Sanders (I-Vt.) said Monday night that he would "bring a lie detector" to debate President Donald Trump. 
The 77-year-old 2020 Democratic presidential candidate made the apparent joke at a CNN Town Hall.
"We'll bring a lie detector along," Sanders said, drawing laughs from the audience after Wolf Blitzer asked him how he would approach debating Trump. "And every time he lies it goes 'beep.' That would be the first thing."
"We'll bring a lie detector along and every time he lies it goes 'beep.'" Sen. Bernie Sanders jokingly describes his strategy for engaging Pres. Trump if he faces him in a debate later in the campaign. #SandersTownHall https://t.co/xKLcUW0OgR pic.twitter.com/Ocd5k3VqOC

Subscribe!

A week of political news in your in-box.
We find the news you need to know, so you don't have to.

— CNN (@CNN) February 26, 2019
The self-described Democratic socialist then turned serious and added he is determined to hold Trump "accountable" for his pledges and actions throughout his time in office.
"I think the fraud that Trump is, the pathological liar that he is, has to be exposed," the senator said. "We are going to hold him accountable for what he said and what he did."
Dozens of fact-checks from media outlets and political pundits have shown Trump frequently lies significantly more than any other previous U.S. president. He has also attacked the free press substantially more than his predecessors, typically using the phrase "fake news" to dismiss any reports that cast him or the White House in a negative light.
SLIDESHOW: TOP DEMOCRATS RUNNING FOR PRESIDENT IN 2020
In December, The Washington Post created the Bottomless Pinocchio rating to call out Trump and any other public official's lies and false statements.
Sanders raised a whopping $6 million for his 2020 presidential campaign just 24 hours after announcing his bid last week. Although the progressive came up short in his bid to become the Democratic nominee in 2016, there now appears to be greater support for Sanders. The Vermont Senator has announced that, like in 2016, his 2020 campaign will focus on many issues, including income inequality, the minimum wage, Medicare-for-all and racial justice. Sanders has named billionaires, large corporations and major pharmaceutical companies, the fossil fuel industry and the National Rifle Association among the entities he will seek to hold accountable as president, just as he has targeted them as a lawmaker.
Who we're taking on:

-Insurance companies
-Pharma
-The NRA
-The fossil fuel industry
-The private prison industry
-Wall Street
-The billionaire class

Who's going to win:

-We are.

— Bernie Sanders (@BernieSanders) February 25, 2019
It was also announced on Thursday that three strategists who worked on Sanders' 2016 campaign won't return for the Senator's second presidential bid in 2020.
These strategists played key roles in Bernie Sanders' 2016 campaign. But they're not joining his 2020 bid pic.twitter.com/Da7ZPFhSDg

— TicToc by Bloomberg (@tictoc) February 26, 2019
Read more about:
Leave a comment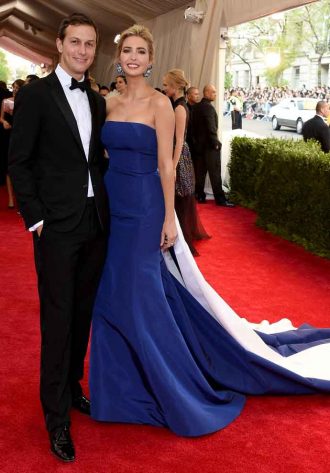 Click here for the 10 Most Powerful Political Couples Slideshow
Listen to the uInterview Podcast!
Get the most-revealing celebrity conversations with the uInterview podcast!