Michael Cohen To Tell Senate Intelligence Committee That Trump Broke The Law As President
Michael Cohen, President Donald Trump's former personal lawyer, is expected to describe to Congress this week how Trump committed crimes while in office.
Cohen arrived to Washington, D.C. on Tuesday morning to prepare for his testimony before the Senate Intelligence Committee. The former fixer showed up to Capitol Hill just as Trump was traveling to Hanoi, Vietnam to meet one-on-one with Kim Jong-Un. 
According to NBC, Cohen is also set to give details on the president's financial statements. Cohen was recently granted a reprieve for his three-year jail sentence: he will report to federal prison on May 6 after pleading guilty in New York last year to several charges that include bank and tax fraud, campaign finance violations, and lying to lawmakers about his involvement in a Trump Tower real estate deal in Moscow in 2016.
SLIDESHOW: TOP DEMOCRATS RUNNING FOR PRESIDENT IN 2020
Cohen's main testimony will be on Wednesday, when he speaks to the House Oversight Committee. His public hearing was postponed from earlier this month after he and his attorney Lanny Davis cited threats to Cohen and his family from Trump and others. The White House blasted Cohen in a statement, with Press Secretary Sarah Huckabee Sanders calling him a "convicted liar."
"Sadly, he will go before Congress this week and we can expect more of the same," said Sanders. "It's laughable that anyone would take a convicted liar like Cohen at his word, and pathetic to see him given yet another opportunity to spread his lies."
Cohen, who worked for Trump for more than a decade, is set to discuss — among other things — the president's role in the Trump Tower deal in Moscow in 2016, which reportedly was negotiated up until just days before the election. Cohen will reportedly use documents to support his claims.
Cohen plans to use documents to back up his statements and memories of his former boss, including what a source called evidence of potential criminal activity by the president while he's been in office. https://t.co/3fEqzJrx5N

— Maggie Haberman (@maggieNYT) February 26, 2019
Cohen will also explain his personal motives for lying for Trump and why he ultimately decided to flip on the president to protect himself and his family.
Last week, it was reported that Trump allegedly recruited a Justice Department ally to oversee an investigation into Cohen, a move that if true could cause further legal troubles for the president, who himself is also embroiled in multiple federal probes into his personal affairs, his businesses and his 2016 campaign.
Read more about: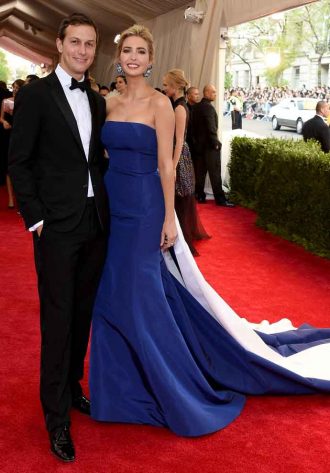 Click here for the 10 Most Powerful Political Couples Slideshow
Listen to the uInterview Podcast!
Get the most-revealing celebrity conversations with the uInterview podcast!