Rudy Giuliani Walks Back Comment That Trump Tower Moscow Deal Was In The Works Until Election Day 2016
On Monday, White House lawyer Rudy Giuliani walked back comments he made over the weekend regarding alleged negotiations between President Donald Trump and Michael Cohen on plans to build a Trump Tower in Moscow in 2016, when Trump was still a candidate.
The former New York City mayor stated in an interview with NBC on Sunday that these talks about the Trump Tower Moscow proposal may have been held up until Election Day 2016.
"It's our understanding that they went on throughout 2016," Giuliani told Meet the Press host Chuck Todd, adding that "there weren't a lot of them, but there were conversations. Can't be sure of the exact dates, but the president can remember having conversations with [Cohen] about it."
In a statement to reporters on Monday, Giuliani attempted to retract these remarks.
Subscribe!
A week of political news in your in-box.
We find the news you need to know, so you don't have to.
SLIDESHOW: DONALD TRUMP'S 30 CRAZIEST TWEETS
"My recent statements about discussions during the 2016 campaign between Michael Cohen and then-candidate Donald Trump about a potential Trump Moscow 'project' were hypothetical and not based on conversations I had with the President," said Giuliani.
"My comments did not represent the actual timing or circumstances of any such discussions. The point is that the proposal was in the earliest stage and did not advance beyond a free non-binding letter of intent."
Giuliani also drew severe criticism and mockery for his comments about Trump and Cohen's talks on the Trump Tower Moscow deal in a recent interview on CNN.
"So what if he talked to him? the former prosecutor said of Cohen and Trump's alleged discussions. Last week, Giuliani also denied ever having said there was no collusion between Trump campaign officials and the Russian government in 2016.
Cohen is set to testify before the House Oversight Committee on Feb. 7 about his work as Trump's fixer, which included following the former Apprentice star's order to lie to Congress about his involvement in the Trump Tower Moscow proposal, as BuzzFeed news reported last week. Top-ranking Democrats on the Committee — including its chairman, Rep. Elijah Cummings (D-Md.) have warned the president not tamper with Cohen's testimony, as this could constitute a crime. Last month, Cohen was sentenced to three years in prison for several charges, including bank and tax fraud. He was also charged for campaign finance violations stemming from hush money payments he made to several women with whom Trump had extramarital affairs, including porn star Stormy Daniels. In August, Cohen directly implicated Trump in these payments. The tabloid The National Enquirer was also involved in this scandal.
On Monday, an MSNBC panel on Joy Reid's show also blasted Giuliani, saying that he "should be disbarred."
"I don't think [Giuliani] understands anything that he's saying half the time at this point," said former House GOP staffer Kurt Bardella. "It's almost like, does Rudy even talk to Donald Trump at all?"
Bardella continued: "This has got to be the worst lawyer in the history of mankind. He should be disbarred for being such a terrible lawyer."
"Every time he goes on television he contradicts himself… in the same conversation..it is maddening..but it is also part of what they do, throw out so many different things that it is impossible to focus on any one point."
Read more about:
Leave a comment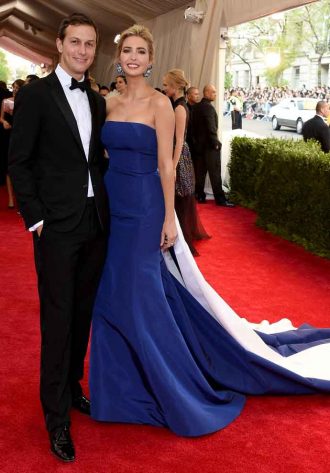 Click here for the 10 Most Powerful Political Couples Slideshow
Listen to the uInterview Podcast!
Get the most-revealing celebrity conversations with the uInterview podcast!