Trump Lawyers Seek $800,000 In Legal Fees From Stormy Daniels For Her Defamation Suit
Lawyers for President Donald Trump asked a court to force adult film star Stormy Daniels to pay for nearly $800,000 in legal fees for her failed defamation lawsuit.
Lawyers for the president requested Monday that Judge S. James Otero make Daniels pay for the over 500 hours they spent defending the president, with sanctions equal to the legal fees added on top to dissuade her from filing similar suits in the future.
Charles Harder, one of the president's attorneys, claimed that Daniels "not only brought a meritless claim for defamation against the sitting president of the United States, but she also has engaged, along with her attorney, in massive national publicity," and argued that by making her pay for legal fees and sanctions would deter any "repeat filer or frivolous defamation cases."
SLIDESHOW: DONALD TRUMP'S 30 CRAZIEST TWEETS
Subscribe!
A week of political news in your in-box.
We find the news you need to know, so you don't have to.
Daniels' lawyer, Michael Avenatti, called the move "absurd and outrageous," saying, "You can't just pick a number out of thin air in an effort to put my client under Donald Trump's thumb and intimidate her."
The judge ruled in Trump's favor in October, saying that Trump's statements against Daniels were "rhetorical hyperbole," and thus protected under the First Amendment.
Otero ruled that the president is entitled to legal fees stemming from the case. He has not yet made a decision over whether to punish Daniels with the added sanctions, saying that while the $840 hourly fees Trump's lawyers quoted were reasonable, the amount of billable hours was not.
Daniels has appealed the court's decision, and her lawyer expects to achieve a more favorable result in a higher court.
Read more about:
Leave a comment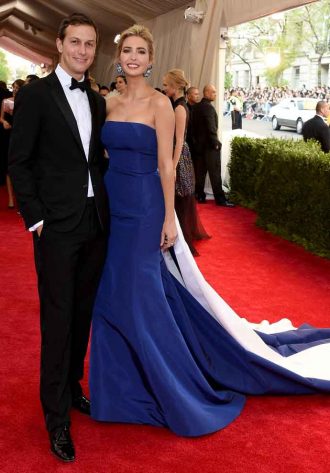 Click here for the 10 Most Powerful Political Couples Slideshow
Listen to the uInterview Podcast!
Get the most-revealing celebrity conversations with the uInterview podcast!