Democrat Sen. Kirsten Gillibrand Announces 2020 Presidential Run
Sen. Kirsten Gillibrand (D-N.Y.) appeared as a guest on The Late Show with Stephen Colbert on Tuesday night. Speaking with Stephen Colbert, she generated headlines as she confirmed her 2020 bid for the White House.
Gillibrand, 52, had been laying the groundwork for a presidential run, spurring the Late Show host to question her about her political aspirations. She responded by saying, "Yes, I'm filing an exploratory committee for president of the United States tonight." Once her committee is established, the New York lawmaker will be permitted to start fundraising and planning her campaign.
"I'm going to run for president of the United States because, as a young mom, I'm going to fight for other people's kids as hard as I would fight for my own," Gillibrand explained. Her words were met with a roar of applause from Colbert's audience.
SLIDESHOW: DONALD TRUMP'S 30 CRAZIEST TWEETS
Subscribe!
A week of political news in your in-box.
We find the news you need to know, so you don't have to.
Gillibrand was a member of the fiscally conservative Blue Dog Coalition during her time in the House. However, her policies shifted more towards the left when she was appointed to Hillary Clinton's Senate seat when she became the Secretary of State under Barack Obama. Gillibrand was re-elected to the Senate in 2012 and 2018, serving six terms in total. Currently, Gillibrand has been a pivotal figure in the #MeToo movement, speaking out against sexual assault. She also, to the ire of some in her party, stated that Bill Clinton should have resigned when his affair with Monica Lewinsky surfaced.
The race to become the 2020 Democratic presidential nominee is in its infancy, and there as of yet isn't a clear frontrunner. Julian Castro, former HUD secretary, announced his campaign on Saturday, whereas Rep. Tulsi Gabbard announced her candidacy last Friday and Rep. John Delaney has been running for over a year. Senator Kamala Harris is expected to officially throw her hat into the ring next week, and her colleague Elizabeth Warren set up an exploratory committee in December.
Read more about:
Leave a comment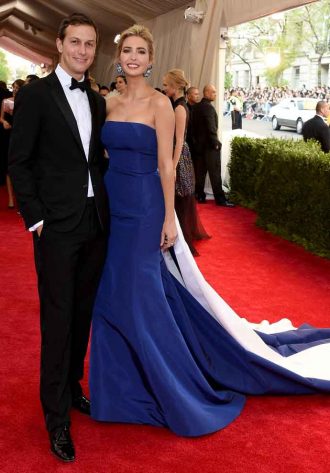 Click here for the 10 Most Powerful Political Couples Slideshow
Listen to the uInterview Podcast!
Get the most-revealing celebrity conversations with the uInterview podcast!