Howard Schultz Says He May Reconsider 2020 Presidential Bid If Democrats Nominate A Centrist
Howard Schultz appeared very determined up until recently to run for president in 2020 as an independent, but last week he revealed one condition could cause him to reconsider his campaign.
The billionaire former Starbucks CEO suggested in an interview with The Washington Post that if Democrats choose a centrist candidate as their nominee, he may consider withdrawing from the race.
"I would reassess the situation if the numbers change as a result of a centrist Democrat winning the nomination," Schultz told the newspaper.
Schultz, a longtime Democrat, announced last month that he would run for president in 2020 as an independent because he had grown very frustrated with both major parties' inability to meet the needs of the American people. However, he quickly drew sharp criticism and mockery for being selfish and was warned he could potentially help re-elect President Donald Trump, as votes to independent candidates during the 2016 election ultimately were one of the many things that helped Trump win. Schultz was even heckled during a book tour event at Barnes & Noble in New York City last month.
Subscribe!
A week of political news in your in-box.
We find the news you need to know, so you don't have to.
Schultz recently said in a town hall event that aired on CNN that he believes he and other members of his tax bracket should pay more taxes.
I should be paying more taxes. pic.twitter.com/CIAM9xaYF7

— Howard Schultz (@HowardSchultz) February 13, 2019

SLIDESHOW: TOP DEMOCRATS RUNNING FOR PRESIDENT IN 2020
Schultz has already brought on a team of advisers and other aides for his 2020 campaign. The billionaire businessman will surely face tough competition from other 2020 Democratic contenders like Sens. Elizabeth Warren (D-Mass.), Kamala Harris (D-Calif.), Kirsten Gillibrand (D-N.Y.) and Cory Booker (D-NJ), some of which hold progressive viewpoints on many issues.
Other veteran left-leaning politicians like former Vice President Joe Biden and Sen. Bernie Sanders (I-Vt.) are expected to announce their respective 2020 presidential bids this week.
Biden is particularly well-liked among Democrats and is believed to be one of the few presidential contenders who could appeal to white working-class voters in the middle and southern regions of the United States, something Hillary Clinton struggled with in 2016.
Read more about:
Leave a comment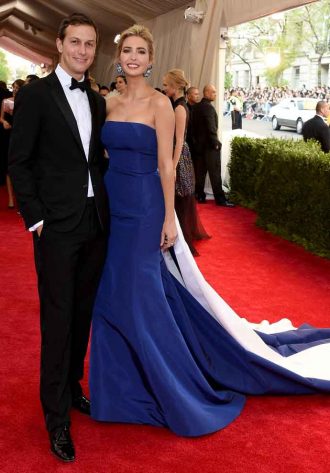 Click here for the 10 Most Powerful Political Couples Slideshow
Listen to the uInterview Podcast!
Get the most-revealing celebrity conversations with the uInterview podcast!