Ex-Starbucks CEO Howard Schultz 'Seriously Thinking' About Independent 2020 Run
Former Starbucks CEO Howard Schultz on Sunday revealed he is considering an independent presidential bid in 2020.
"I am seriously thinking of running for president," Schultz told Scott Pelley in a pre-taped interview on CBS's 60 Minutes. "I will run as a centrist independent outside of the two-party system," he added.
Schultz, 65, has long identified himself as a Democrat, although he blasted both major political parties for "reckless failure of their constitutional responsibility." The ex-CEO also criticized President Donald Trump. 
"We're living at a most fragile time," said Schultz. "We're living at a most fragile time," Schultz said. "Not only the fact that this president is not qualified to be the president, but the fact that both parties are consistently not doing what's necessary on behalf of the American people, and are engaged every single day in revenge politics."
Subscribe!
A week of political news in your in-box.
We find the news you need to know, so you don't have to.
SLIDESHOW: DONALD TRUMP'S 30 CRAZIEST TWEETS
Several Democrats have reportedly voiced concern already that Schultz's independent run could swing the election to Trump in 2020 by siphoning votes from the presumptive Democratic presidential nominee, similar to the way votes for third-party candidates Gary Johnson and Jill Stein helped Trump in 2016.
"I don't care if you're Democrat, independent, Libertarian, Republican," said Schultz. "Bring me your ideas, and I will be an independent person who will embrace those ideas because I am not in any way in bed with a party."
It feels good to be here. My hope is to share my truth, listen to yours, build trust, and focus on things that can make us better.

— Howard Schultz (@HowardSchultz) January 27, 2019
This moment is like no other. Our two parties are more divided than ever. Let's discuss how we can come together to create opportunities for more people. #ReimagineUS https://t.co/9UY46OTO0I

— Howard Schultz (@HowardSchultz) January 28, 2019
Julian Castro, the former secretary of Housing and Urban Development under Barack Obama, told CNN's Jake Tapper on Sunday he believes Schultz would essentially be Trump's "best hope" at re-election if he ran for president as an independent in 2020.
"I have a concern that, if he did run, that, essentially, it would provide Donald Trump with his best hope of getting reelected," said 44-year-old Castro, who is also considered one of the top Democratic contenders in 2020. "I don't think that that would be in the best interest of our country."
Castro wasn't the only one to roast Schultz for his presidential bid announcement. Several Twitter users also went after the former Starbucks executive, using words like "crappuccino" and other coffee puns.
This would be a venti mistake, my dude

— Parker Molloy (@ParkerMolloy) January 28, 2019
Nobody wants this crappuccino

— Jesus Christ (@SonOfGodAndMan) January 28, 2019
— WA Democrats (@washdems) January 26, 2019
Fire the person who told you this was a good idea

— Molly Knight (@molly_knight) January 28, 2019
Literally just get up tomorrow morning and match Bill Gates contributions to vaccines and you'll do more for the world than this entire vanity project.

— pourmecoffee (@pourmecoffee) January 28, 2019
For all this said, it's unbelievably arrogant for Howard Schultz to think that "Howard Schultz, as an independent, on a platform of deficit reduction, for president" is the answer to any question that anybody has ever asked about anything. https://t.co/DpqqQIUpYn

— Nate Silver (@NateSilver538) January 28, 2019
Read more about:
Leave a comment
You must be logged in to post a comment.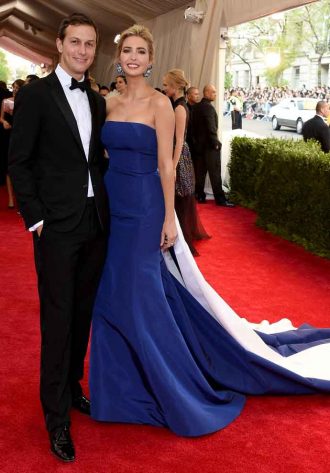 Click here for the 10 Most Powerful Political Couples Slideshow
Listen to the uInterview Podcast!
Get the most-revealing celebrity conversations with the uInterview podcast!