Proportion Of Uninsured Americans Hit 13.7%, A 4-Year High, After GOP's Obamacare Rollbacks
The proportion of uninsured Americans reached 13.7% during the fourth quarter of 2018, the highest rate since 2014, it was reported on Wednesday.
That rate also increased from 10.9% in 2016, a surge that corresponds to roughly seven million people.
The level was at 18% in 2012, a new research poll from Gallup found. After the Affordable Care Act (ACA) — or Obamacare — implemented its individual health insurance mandate in 2014, the uninsured rate fell to the 2016 level.
Obamacare's marketplace exchanges started on Oct. 1, 2013 and coverage for most plans Americans purchased at the end of that year began on Jan. 1, 2014. Many states also expanded Medicaid at the start of 2014. However, several Republican governors today have rejected proposals to expand Medicaid — medical care aimed at helping low-income Americans — in their respective states.
Subscribe!
A week of political news in your in-box.
We find the news you need to know, so you don't have to.
SLIDESHOW: DONALD TRUMP'S 30 CRAZIEST TWEETS
According to Gallup, the substantial rise in the uninsured rate could be due to several reasons. First, insurance premiums have gone up in multiple states, especially for certain types of Obamacare plans. Second, public marketing for health insurance plans has dropped. Another factor at play is President Donald Trump's October 2017 decision to end cost-sharing reduction.
Online enrollments for Obamacare saw a late surge last month in the waning days of the 2018 Open Enrollment period, despite a federal judge striking down Barack Obama's signature healthcare law. Top Republicans like Sen. Mitch McConnell (R-Ky.), the Senate Majority Leader, have vowed to repeal the ACA despite many failed attempts by the party to do so.
Sen. Bernie Sanders (I-Vt.), a self-described Democratic socialist and proponent of Medicare-for-All, blasted Trump in a tweet on Wednesday.
"We must end the embarrassment of being the only major country not to guarantee health care for all," wrote the former 2016 presidential candidate.
President Trump, you want to talk about a crisis? 7 million Americans have become uninsured since you took office. The uninsured rate is the highest in 5 years.

We must end the embarrassment of being the only major country not to guarantee health care for all. #MedicareForAll

— Bernie Sanders (@SenSanders) January 23, 2019
Read more about:
Leave a comment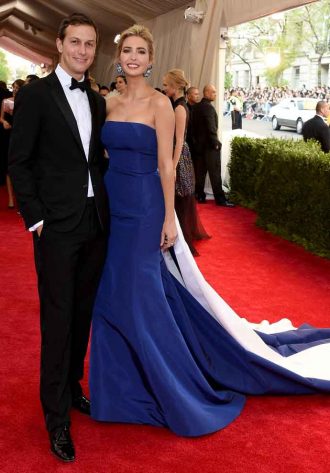 Click here for the 10 Most Powerful Political Couples Slideshow
Listen to the uInterview Podcast!
Get the most-revealing celebrity conversations with the uInterview podcast!