ObamaCare Sign-Ups For 2019 See Late Surge Of 8.5 Million, Down 4 Percent From 2018
Sign-ups for 2019 health care coverage under ObamaCare, the colloquial name for the Affordable Care Act, saw a last-minute surge last week of 8.5 million people, a decrease from last year.
The sign-ups came around the same time federal Judge Reed O'Connor of Texas ruled the ACA — Barack Obama's signature law — unconstitutional. The number of enrollments marks a roughly 4 percent drop compared to the 8.8 million online sign-ups (on HealthCare.gov) for 2018 medical care coverage made last year.
President Donald Trump's administration rapidly attempted to take credit for the relatively stable number of enrollments, despite many health care experts saying it had actively tried to undermine the online marketplace.
"This administration has taken strong steps to promote a more competitive, stable health insurance market and these steady enrollment numbers are yet another sign that the administration's efforts are working," CMS Administrator Seema Verma wrote on Twitter.
Subscribe!
A week of political news in your in-box.
We find the news you need to know, so you don't have to.
"This Administration has taken strong steps to promote a more competitive, stable health insurance market and these steady enrollment numbers are yet another sign that the Administration's efforts are working," https://t.co/V2tdtp0k9k pic.twitter.com/NVWTDyP3FK

— Administrator Seema Verma (@SeemaCMS) December 19, 2018
Verma also dismissed the notion that higher ad spending increases enrollment, citing data from the last two years that shows the two parameters are in fact inversely related.
Trump, many of his administration members and several prominent Republican lawmakers — including outgoing House Speaker Paul Ryan — have repeatedly criticized the ACA and vowed to repeal it, although the GOP has failed multiple times to do so. Sen. Mitch McConnell (R–Ky.), the Senate Majority Leader, said shortly before the midterms that the party would potentially attempt to repeal ObamaCare again after the elections.
SLIDESHOW: DONALD TRUMP'S 30 CRAZIEST TWEETS
Last week, Health and Human Services Secretary Alex Azar suggested a late increase in sign-ups may come from individuals awaiting the new start of the automatic enrollment period. In 2018, average premium rises were not significantly large, which appears to be an indication that many Americans sought to wait for this period to begin before signing up for medical coverage.
O'Connor's ruling from Friday poses threats to Medicaid expansions and rescinds penalties for poorly performing hospitals, among other issues. Given the judge's decision and the uncertainties it implies, Democrats — who will hold the majority in the House of Representatives come January — will likely appeal this.
The highest ACA enrollment came in 2016, when 12.7 million people signed up. The Open Enrollment deadline was on Saturday (Dec. 15), just one day after O'Connor's ruling.
Read more about:
Leave a comment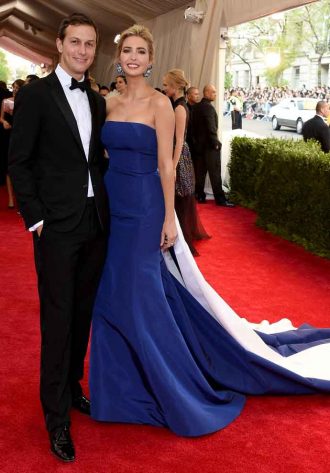 Click here for the 10 Most Powerful Political Couples Slideshow
Listen to the uInterview Podcast!
Get the most-revealing celebrity conversations with the uInterview podcast!