Heckler Shouts Down Howard Schultz: "Don't Help Elect Trump You Egotistical Billionaire A—Hole!" [VIDEO]
Not everyone is happy about former Starbucks CEO Howard Schultz's announcement that he is running for president in 2020 as an independent, as one heckler showed Monday night.
The 65-year-old billionaire businessman was at an event at the Barnes & Noble at Union Square in New York City to promote his new book From the Ground Up: A Journey To Reimagine the Promise of America — which was released Monday — when a man suddenly began yelling at Schultz, whose net worth Forbes estimates at more than $3 billion.
"Don't help elect Trump you egotistical billionaire a—hole!" the heckler shouted.
"Go back to getting ratioed on Twitter," the man continued, referencing Schultz's tweets that were receiving significantly more comments than likes or re-tweets, an indication of many people disagreeing with views he expresses on the social media website. "Go back to Davos with the other Billionaire elite who think they know how to run the world."
Subscribe!
A week of political news in your in-box.
We find the news you need to know, so you don't have to.
"Go back to Davos": Former Starbucks CEO Howard Schultz heckled during book tour after teasing independent run for president. https://t.co/uR9xncvryK pic.twitter.com/v9m8soshZM

— ABC News (@ABC) January 29, 2019
SLIDESHOW: DONALD TRUMP'S 30 CRAZIEST TWEETS
The man was eventually escorted out by security and Schultz continued speaking with the moderator, CNBC's Andrew Ross Sorkin. 
Schultz said he was not shocked by the backlash he received on social media after announcing on Sunday that he was "seriously thinking" about a 2020 presidential bid, but added "I'm not running a primary race on Twitter."
Tonight, @HowardSchultz got heckled at a book event by a protester who said Schultz would help elect Trump if he runs. #Hardball pic.twitter.com/oElSdiuZca

— Hardball (@hardball) January 29, 2019
Many Democratic officials and other liberals quickly voiced concern that an independent presidential run from Schultz would siphon votes to President Donald Trump in 2020 and thus help him win re-election. The former Starbucks executive said in a pre-taped 60 Minutes interview that he would run as an "independent centrist" because he had grown dismayed with both major political parties.
Schultz has long identified as a Democrat and was even briefly speculated to be a potential running mate for Hillary Clinton in 2016. However, in his latest interview he severely criticized both Republican and Democratic lawmakers for not working to help their constituents and for participating in what he called "revenge politics."
The billionaire also said in an NPR interview that he would hate to see Trump re-elected, and added he believes this could occur if a progressive candidate won the Democratic nomination.
Fellow billionaire businessman and former New York City Mayor Michael Bloomberg also weighed in on Schultz's run, saying he agrees with the dominant opinion that an Independent presidential contender would have little chance at winning in 2020.
"Given the strong pull of partisanship and the realities of the electoral college system, there is no way an independent can win," Bloomberg — another possible Democratic candidate in 2020 who has previously teased independent bids — said in a statement. "That is truer today than ever before."
Trump mocked Schultz on Twitter by saying he didn't have the "guts" to run against him in 2020.
Howard Schultz doesn't have the "guts" to run for President! Watched him on @60Minutes last night and I agree with him that he is not the "smartest person." Besides, America already has that! I only hope that Starbucks is still paying me their rent in Trump Tower!

— Donald J. Trump (@realDonaldTrump) January 28, 2019
Read more about:
Leave a comment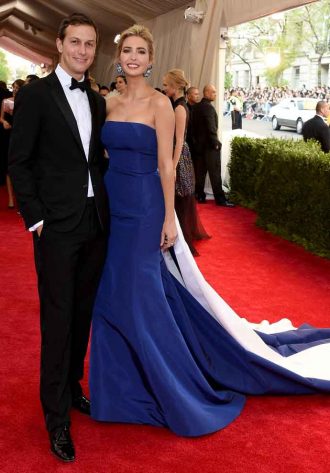 Click here for the 10 Most Powerful Political Couples Slideshow
Listen to the uInterview Podcast!
Get the most-revealing celebrity conversations with the uInterview podcast!