Hillary Clinton Says She's Not Running For President In 2020, Will Keep "Standing Up For What I Believe" [VIDEO]
It's official: Hillary Clinton is not running for president again in 2020.
The 71-year-old former secretary of state and first lady told News12 Westchester she wouldn't launch another presidential bid after becoming the Democratic nominee in 2016.
"I'm not running," Clinton told the news station, adding she would continue "working and speaking and standing up for what I believe."
"I want to be sure that people understand I'm going to keep speaking out," Clinton told News12. "I'm not going anywhere. What's at stake in our country, the kinds of things that are happening right now, are deeply troubling to me."
Subscribe!
A week of political news in your in-box.
We find the news you need to know, so you don't have to.
Clinton added the level of political polarization and division the United States is witnessing under President Donald Trump is "unlike anything I've ever seen in my adult life."
SLIDESHOW: TOP DEMOCRATS RUNNING FOR PRESIDENT IN 2020
According to CNN, Clinton has met with several 2020 Democratic presidential candidates and other liberal officials considering runs. The network reported that the former secretary of state met with former Vice President Joe Biden and Sen. Amy Klobuchar (D-Minn.) last month. Biden has yet to formally announced a 2020 campaign.
Clinton also revealed to News12 Westchester the advice she gave 2020 presidential candidates.
"People need to understand that, in many cases, they were sold a bill of goods," she said. "We can't take anything for granted. We have to work really, really hard to make our case to the American people, and I'm going to do everything I can to help the Democrats win back the White House."
Clinton has repeatedly blasted Trump since he took office two years ago for his constant attacks on women, minorities, immigrants, Democrats and the rule of law. Last month, she criticized the president's emergency declaration to build a wall on the U.S.-Mexico border in a tweet in which she listed the opioid crisis, gun violence and climate change as examples of more critical "national emergencies" than illegal immigration.
Thank you to everyone who called CBP or their member of Congress this weekend to help a group of families in Mexicali get re-entry to the U.S. This is a huge step forward in getting them reunited with their kids. https://t.co/uB2RMI8Gim

— Hillary Clinton (@HillaryClinton) March 4, 2019
Other prominent 2020 Democratic presidential contenders include Sens. Kamala Harris (D-Calif.), Cory Booker (D-N.J.), Elizabeth Warren (D-Mass.) and Bernie Sanders (I-Vt.).
In an interview on The View last week, Sanders was asked if he has sought out advice from Clinton for his 2020 presidential bid and responded that he had not asked the 2016 Democratic nominee for help.
Read more about:
Leave a comment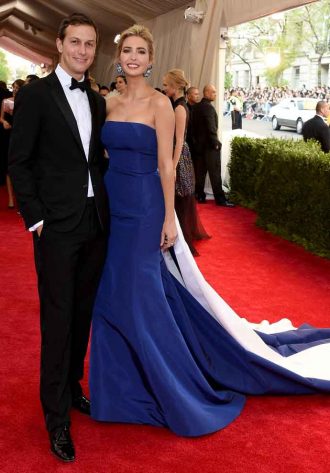 Click here for the 10 Most Powerful Political Couples Slideshow
Listen to the uInterview Podcast!
Get the most-revealing celebrity conversations with the uInterview podcast!