Sen. Amy Klobuchar Will Announce If She's Running For President In 2020 On Sunday
Sen. Amy Klobuchar (D-Minn.) is preparing to make "a big announcement" this Sunday, as she revealed on her Twitter account. Those interested in attending can sign up to do so on her website.
I'm making a big announcement on Sunday. Join me there: https://t.co/Hz91NGE8hB pic.twitter.com/7Yz1dgaa31

— Amy Klobuchar (@amyklobuchar) February 6, 2019
Speaking with MSNBC, Klobuchar confirmed her plans to announce whether she will run for president at the upcoming event. "It's going to be a little cold, 20 degrees. Wear warm clothes. Maybe have, you know, little heat-warmers with you, but then you'll find out my decision."
Subscribe!
A week of political news in your in-box.
We find the news you need to know, so you don't have to.
Klobuchar does seem to have a presidential run on her mind; her forthcoming plans include touring Iowa this month (a state she is well-known in, having campaigned for other Democrats there) and she will be prominently featured at the Ankeny Area Democrats Winter Banquet. According to Politico, her team is "exploring events elsewhere in Iowa that are likely to be added to that itinerary."
SLIDESHOW: DONALD TRUMP'S 30 CRAZIEST TWEETS
While Klobuchar will not be the only Democrat vying for the White House in 2020, she will be one to place a strong emphasis on the importance of the Midwest voters, helping to bring "an understanding of those voices that weren't heard in 2016 from the Midwest and really from the middle of the country."
Notably, Klobuchar made uPolitics' list of 30 Democrats who might run against Trump because people have floated her name as a presidential candidate with potential.
Read more about:
Leave a comment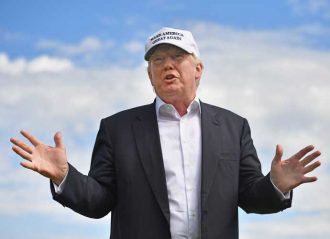 Click here for the Donald Trump's 30 Craziest Tweets Slideshow
Listen to the uInterview Podcast!
Get the most-revealing celebrity conversations with the uInterview podcast!