Senators Slam Trump's Comments Saying He "Believes" Kim Jong-Un On Death Of Otto Warmbier
Republican lawmakers are infuriated with President Donald Trump's strong defense of Kim Jong-Un's role in the death of American university student Otto Warmbier after meeting with the North Korean leader in Vietnam.
Trump told reporters he believed Kim when he claimed to have no knowledge of the punishment that was handed down to Warmbier in 2016 after the youngster from Cincinnati allegedly stole a propaganda poster. Multiple GOP senators quickly became angry with Trump's defense of the North Korean leader on this issue.
"I personally find that statement extremely hard to believe," said Sen. Susan Collins (R-Maine).
Sen. Rob Portman (R-Ohio), who comes from Warmbier's home state, called Trump "naive" for not realizing the "brutal nature" of North Korea's authoritarian regime.
"I want to make clear that we can never forget about Otto. His treatment at the hands of his captors was unforgivable and it tells us a lot about the nature of the regime," said Portman, a member of the Senate Foreign Relations Committee.
"We can't be naive about what they did to Otto, about the brutal nature of the regime that would do this to an American citizen," he added.
SLIDESHOW: TOP DEMOCRATS RUNNING FOR PRESIDENT IN 2020
Warmbier was arrested in North Korea in January 2016 while he was a student at the University of Virginia for his alleged theft during a tour of Pyongyang. He was sentenced to 15 years of hard labor but then released to the U.S. and died in June 2017. Warmbier reportedly suffered severe brain damage due to the punishment he served in North Korea.
"He tells me he didn't know about it, and I take him at his word," Trump said of Kim.
The president's comment appeared shockingly similar to his defense of Vladimir Putin last year. Following Trump's one-on-one summit with Putin in Helsinki, Finland in July, the president said in a press conference that he believed the Russian leader's statement that his country did not interfere in the 2016 U.S. election in any way.
Portman also blasted North Korea's government for not informing Warmbier's family or the U.S. Government about his health status during the duration of his punishment and for failing to provide adequate medical treatment to the college student. However, the Ohio Republican conceded that Trump is "trying to change the dynamic" with North Korea by meeting with Kim.
Other lawmakers lambasted Trump for holding a summit with Kim to begin with.
"What we saw in Hanoi was amateur hour with nuclear weapons at stake and the limits of reality-TV diplomacy," Sen. Bob Menendez (D-N.J.), the top-ranking Democrat on the Foreign Relations Committee, said in a CNN interview Thursday.
Read more about: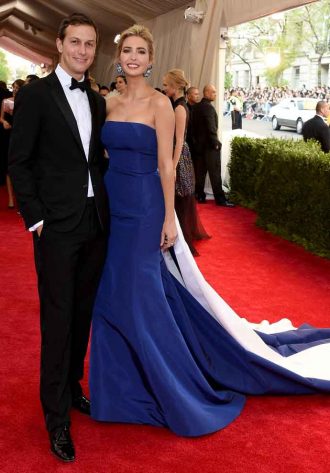 Click here for the 10 Most Powerful Political Couples Slideshow
Listen to the uInterview Podcast!
Get the most-revealing celebrity conversations with the uInterview podcast!