Elizabeth Warren Pledges To Skip "Fancy Receptions Or Big Money Fundraisers" For 2020 Presidential Bid
Sen. Elizabeth Warren (D-Mass.) on Monday promised to forgo "fancy receptions or big money fundraisers" as a new way to distinguish herself from the many other 2020 Democratic presidential candidates.
Warren's campaign reportedly sent an email to supporters pledging to skip these types of high-profile events. The veteran progressive has made a name for herself for years as a lawmaker who is unafraid to take on big corporations who exercise corrupt practices.
"For every time you see a presidential candidate talking with voters at a town hall, rally, or local diner, those same candidates are spending three or four or five times as long with wealthy donors — on the phone, or in conference rooms at hedge fund offices, or at fancy receptions and intimate dinners — all behind closed doors," Warren wrote in the email, according to CNN. "When I thank the people giving to my campaign, it will not be based on the size of their donation."
SLIDESHOW: TOP DEMOCRATS RUNNING FOR PRESIDENT IN 2020
Subscribe!
A week of political news in your in-box.
We find the news you need to know, so you don't have to.
It's been estimated that up to 70% of a congressional candidate's time is spent with potential wealthy donors. It's safe to assume that goes for presidential campaigns too, and presidential donors are disproportionately white, male, and wealthy. We have to do things differently.

— Elizabeth Warren (@ewarren) February 25, 2019
Several other 2020 presidential contenders or prospective candidates have condemned the role corporate money plays in political campaigns and have vowed not to receive donations from large corporate political action committees (PACs).
Some of these Democratic candidates, like Sen. Bernie Sanders (I-Vt.), Sen. Amy Klobuchar (D-Minn.) and Sen. Kamala Harris (D-Calif.) all boasted huge donations figures just days after announcing their 2020 presidential campaigns earlier this year. Sanders raised nearly $6 million within just 24 hours.
Warren — who recently apologized following a controversy surrounding her claims of holding Native American heritage — first launched her presidential exploratory committee in late December. Earlier this month, she said she believes President Donald Trump "may not even be a free person" by 2020 due to the high number of investigations into his personal affairs, his family, his 2016 campaign and his businesses. Warren has frequently blasted Trump for his hateful rhetoric and his corrupt practices.
Read more about:
Leave a comment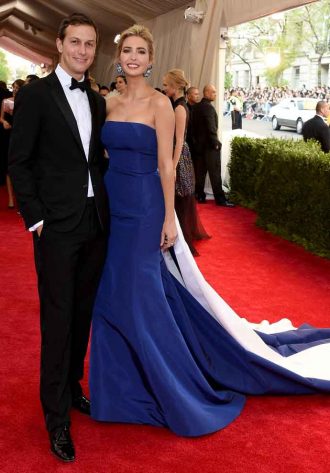 Click here for the 10 Most Powerful Political Couples Slideshow
Listen to the uInterview Podcast!
Get the most-revealing celebrity conversations with the uInterview podcast!