Democrats Pick Milwaukee As Site For Party's 2020 Convention
The Democratic National Committee announced Monday that Milwaukee would serve as the site for the party's 2020 national convention, thus giving an important role to a city in Wisconsin, a key battleground state Democrats lost in the 2016 election.
Hillary Clinton famously failed to campaign in Wisconsin and other midwest states in the final stretch of her 2016 campaign, and was criticized for doing so after Democrats lost Wisconsin for the first time in three decades. Clinton lost the state by roughly 22,000 votes, less than one percent of the overall vote. In 2012, Barack Obama won the state by 6.7 percent.
The 2020 Democratic National Convention will take place July 13-16 at the Fiserv Forum, the 17,500-seat arena that is home to the NBA's Milwaukee Bucks.
SLIDESHOW: TOP DEMOCRATS RUNNING FOR PRESIDENT IN 2020
Subscribe!
Stay informed on the latest political news.
According to several reports, Miami and Houston were also considered to host the 2020 Democratic convention. DNC Chairman Tom Perez named Milwaukee as his top choice to host the 2020 convention.
"This choice is a statement of our values," Perez said in a statement. "The Democratic Party is the party of working people, and Milwaukee is a city of working people."
After the news regarding Milwaukee was announced, Donald Trump, Jr. mocked Clinton and Democrats in a tweet, writing:
"That's one way to get Hillary to finally go there, and for Dems to pretend they care about flyover country."
That's one way to get Hillary to finally go there, and for Dems to pretend they care about flyover country. https://t.co/9VL5eOy5fP

— Donald Trump Jr. (@DonaldJTrumpJr) March 11, 2019

Wisconsin and many other states in the midwestern and Sun Belt United States have long been considered key states during an election year because of their high proportions of rural white residents who may not typically be inclined to vote for presidential candidates they consider "elite" and who don't appeal to their livelihood. Given that many of President Donald Trump's current supporters are concentrated in these states, Democrats are unsurprisingly seeking to win back voters in these areas in 2020.
In last year's midterm elections, Democrats regained control of Wisconsin's governorship.
The 2016 Democratic National Convention was held in Philadelphia. Trump also narrowly won Pennsylvania in the last presidential election.
Read more about: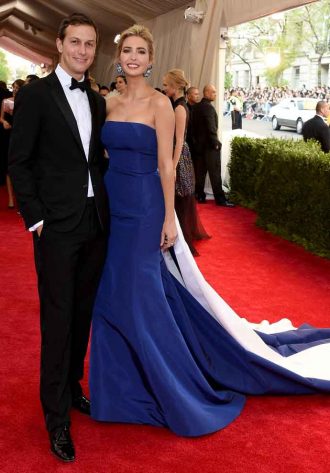 Click here for the 10 Most Powerful Political Couples Slideshow
Listen to the uInterview Podcast!
Get the most-revealing celebrity conversations with the uInterview podcast!