Democratic National Committee To Exclude Fox News From 2020 Debates, Cites Trump's Ties To Network
The Democratic National Committee announced Wednesday that it will exclude Fox News Channel from airing any debates during the 2019-2020 election cycle following an explosive New Yorker report that described the cable network's close ties to President Donald Trump and his administration.
Tom Perez, the DNC chairman, referenced the New Yorker's piece from Jane Mayer — who called Fox News a "propaganda" machine for Trump — in a statement.
"I believe that a key pathway to victory is to continue to expand our electorate and reach all voters," said Perez in his statement to The Washington Post. "That is why I have made it a priority to talk to a broad array of potential media partners, including Fox News. Recent reporting in the New Yorker on the inappropriate relationship between President Trump, his administration and Fox News has led me to conclude that the network is not in a position to host a fair and neutral debate for our candidates. Therefore, Fox News will not serve as a media partner for the 2020 Democratic primary debates."
Debates between presidential candidates often garner big ratings. In August 2015, the first Republican debate for the 2016 election drew in a record 24 million viewers.
Subscribe!
A week of political news in your in-box.
We find the news you need to know, so you don't have to.
The first of 12 scheduled debates for the 2020 election will reportedly be held in June. Thus far, the DNC has only allowed NBC and CNN to televise the first two debates. Telemundo and MSNBC, NBC's sister networks, will also air one of the debates.
SLIDESHOW: TOP DEMOCRATS RUNNING FOR PRESIDENT IN 2020
Fox New Senior Vice President Bill Sammon responded to the DNC's decision regarding the network in his own statement.
"We hope the DNC will reconsider its decision to bar Chris Wallace, Bret Baier and Martha MacCallum, all of whom embody the ultimate journalistic integrity and professionalism, from moderating a Democratic presidential debate," the statement read. "They're the best debate team in the business and they offer candidates an important opportunity to make their case to the largest TV news audience in America, which includes many persuadable voters."
During the 2016 election, Fox News hosted back-to-back town hall events with Hillary Clinton and Sen. Bernie Sanders (I-Vt.), although it never officially aired a Democratic debate.
The New Yorker's article about Fox News's links to Trump and the White House also alleged the president ranked the network's anchors and commentators like Baier, Sean Hannity and Steve Doocy on a 1-10 scale based on loyalty. Last year, it was reported that Hannity and Trump talk regularly on the phone.
Trump has also hired or attempted to bring on former Fox News executives and commentators to join his administration, like former producer and executive Bill Shine. Currently, Shine serves as the White House's director of Communications.
Late-night comedian Samantha Bee commented on Fox News's longstanding ties to Trump in Wednesday's Full Frontal episode:
Read more about:
Leave a comment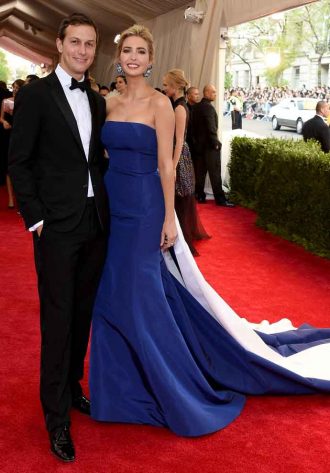 Click here for the 10 Most Powerful Political Couples Slideshow
Listen to the uInterview Podcast!
Get the most-revealing celebrity conversations with the uInterview podcast!