'Fox & Friends' Accidentally Shows Graphic Claiming Ruth Bader Ginsburg Is Dead, Hosts Apologize
The hosts of Fox & Friends apologized Monday morning after displaying a graphic that incorrectly said Supreme Court Justice Ruth Bader Ginsburg is dead.
The Fox News hosts blamed a control room error for the graphic that aired, which briefly showed a picture of 85-year-old Ginsburg and the dates "1933-2019."
"We need to apologize. A technical error in the control room triggered a graphic of RBG with a date on it," explained co-host Steve Doocy later during the broadcast. "We don't want to make it seem anything other than that was a mistake. That was an accident."
Fox News just slipped in Ruth Bader Ginsburg's obituary segment opener pic.twitter.com/PfN6ICltYb

Subscribe!

A week of political news in your in-box.
We find the news you need to know, so you don't have to.

— Chip Douglas (@AreaMan_) January 21, 2019
Co-host Ainsley Earhardt also apologized for the mistake.
Ruth Bader Ginsburg is not dead. If you see this-it's a real screengrab of Fox News jumping the gun. Don't panic. It's FOX. pic.twitter.com/CFKyZVyfcF

— Claude Taylor (@TrueFactsStated) January 21, 2019
SLIDESHOW: DONALD TRUMP'S 30 CRAZIEST TWEETS
Ginsburg has been working from home as she continues to recover from lung cancer surgery, the latest in the judge's many recent health issues. The physician who treated her stated there is no remaining evidence of cancer, which means Ginsburg will likely return to the bench soon.
Earlier this month, Ginsburg missed the Supreme Court's oral arguments for the first time in her nearly 26-year career.
Politico also reported two weeks ago that President Donald Trump and other top White House officials have been urging allies and conservative groups to prepare for a potential departure from RBG from the Supreme Court, should the Brooklyn-born liberal icon — who is the subject of the new biopic film On The Basis of Sex — die or retire. Despite fear from many Democrats that this may happen, Ginsburg said last summer she plans to stay on the court for at least five more years.
Ginsburg will also be depicted as a figurine in the upcoming animated film The Lego Movie 2: The Second Part, which will be released on Feb. 8.
Read more about:
Leave a comment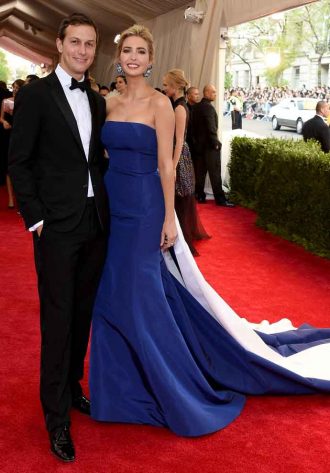 Click here for the 10 Most Powerful Political Couples Slideshow
Listen to the uInterview Podcast!
Get the most-revealing celebrity conversations with the uInterview podcast!