Ruth Bader Ginsburg Undergoes Lung Cancer Surgery, No Evidence Of Remaining Disease
Supreme Court Justice Ruth Bader Ginsburg underwent a procedure Friday in New York City to remove two malignant nodules from her left lung.
The nodules were reportedly discovered in tests after 85-year-old Ginsburg fell and broke three ribs last month.
Dr. Valerie Rusch, the thoracic surgeon who performed the surgery, said "there was no evidence of any remaining disease" anywhere else in Ginsburg's body.
A Supreme Court spokeswoman added Ginsburg is not set to receive any further treatment.
Subscribe!
A week of political news in your in-box.
We find the news you need to know, so you don't have to.
BREAKING: Justice Ruth Bader Ginsburg underwent a pulmonary lobectomy in NYC today to remove two nodules from her lung, which were determined to be malignant. "Post-surgery, there was no evidence of any remaining disease," the court's public information office reports. pic.twitter.com/t4gGzi9Z2L

— Chris Geidner (@chrisgeidner) December 21, 2018
Ginsburg has undergone several medical procedures throughout her life. She had colorectal cancer surgery in 1999, and in 2009 she received treatment for pancreatic cancer.
SLIDESHOW: DONALD TRUMP'S 30 CRAZIEST TWEETS
Earlier this year, Ginsburg said she plans to serve on the nation's highest court for potentially up to five more years, as long as her health allows her to fulfill all of her job duties.
"I said I will do this job as long as I can do it full steam," Ginsburg said Sunday in an interview with CNN.
Ginsburg, known affectionately by many fans as "The Notorious R.B.G.," has been serving on the bench since 1993, Bill Clinton's first year in office.
A biopic film about Ginsburg's early life and career titled On The Basis of Sex is set to be released on Christmas Day and stars Oscar nominee Felicity Jones as the judge.
Liberals around the country have been hoping that left-leaning icon Ginsburg will be able to serve on the Supreme Court for several more years, especially given the fact that President Donald Trump has nominated two conservative judges to the court since taking office: Neil Gorsuch and Brett Kavanaugh, whose confirmation hearing proved to be highly controversial due to sexual harassment allegations leveled against him. The Supreme Court now counts five conservative judges and four liberal ones.
Read more about:
Leave a comment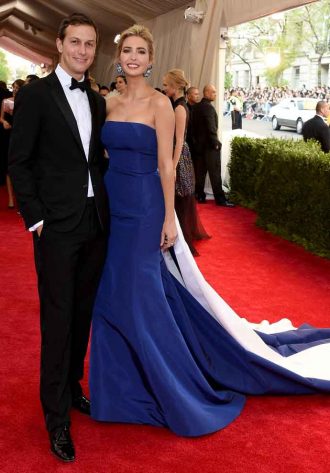 Click here for the 10 Most Powerful Political Couples Slideshow
Listen to the uInterview Podcast!
Get the most-revealing celebrity conversations with the uInterview podcast!