Bill Clinton Defends Statements On Monica Lewinsky
Former President Bill Clinton used a book tour event in New York on Monday as an opportunity to address and defend answers he gave in a tense interview with NBC's Today that aired that same day.
In his NBC interview, Clinton stated he would not have acted differently in his handling of his affair with Monica Lewinsky, who at the time was a 22-year-old White House intern, in light of the #MeToo movement. He also stated he never sought her out to personally apologize.
When asked by author Walter Mosley about his response, Clinton said: "The truth is, the hubbub was I got hot under the collar because of the way the questions were asked. And I thought what was lost were the two points that I made that were important to me."
Subscribe!
A week of political news in your in-box.
We find the news you need to know, so you don't have to.
Clinton told the audience what it was about the interview that caused him to lash out.
"The suggestion was that I never apologized for what caused all the trouble for me 20 years ago," he said. "First point is, I did. I meant it then, I meant it now. I apologized to my family, to Monica Lewinsky and her family and to the American people before a panel of ministers in the White House, which was widely reported. So I did that. I meant it then and I mean it today. I live with it all the time."
Clinton's commented further in his Today interview about the #MeToo movement, calling it "long overdue," but saying that "doesn't mean [he agrees] with everything" that came about because of it. Lewinsky herself wrote an essay for Vanity Fair reexamining her relationship with Clinton through a different lens due to the #MeToo movement. She called their relationship a "gross abuse of power" on Clinton's part.
Clinton reiterated at the event the next of his grievances was that: "The second part is that I support the Me Too movement and think it is long overdue, and I have always tried to support it in the decisions and policies that I advanced." He added, "Beyond that, I think it would be good if we could go on with the discussion."
In his Today interview, Clinton also defended his decision to remain in office following the scandal.
"A lot of the facts have been conveniently omitted to make the story work, I think partly because they're frustrated that they got all these serious allegations against the current occupant of the Oval Office and his voters don't seem to care," Clinton said, referring to the numerous serious allegations against President Donald Trump.
"I think I did the right thing," he added. "I defended the Constitution."
Clinton once again defended his Today interview on Stephen Colbert's Late Show on Tuesday. While Clinton admitted the interview was "not his finest hour," he doubled down on what he had said at the book tour event.
Colbert, however, did not lighten up and continued to press Clinton about his comments on the #MeToo movement, saying "It seemed tone-deaf to me because seemed to be offended to be asked about this thing, when – with all due respect, sir – your behavior was the most famous example of a powerful man sexually misbehaving in the workplace in my lifetime. And so it doesn't seem surprising that the question would be asked. Why were you surprised?"
Clinton reiterated that he was upset that the question "basically began with the assertion that basically I had never apologized, as if I had never tried to come to grips with it, and as if there had been no attempts to hold me accountable."
Below is Clinton's interview with Colbert.
Read more about:
Leave a comment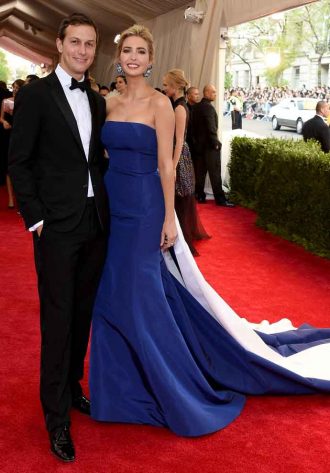 Click here for the 10 Most Powerful Political Couples Slideshow
Listen to the uInterview Podcast!
Get the most-revealing celebrity conversations with the uInterview podcast!