Trump Insists On Border Wall Funds, Refuses To Sign Bill To Avoid Government Shutdown
On Thursday, President Donald Trump pushed the federal government closer to a shutdown after refusing to sign a stopgap bill to ensure funds continue to flow beyond Friday's midnight deadline.
Trump insisted he would oppose any measure that would not include a promise of $5 billion in funding for a southern border wall — or at least for "steel slats" that would comprise part of the barrier — to ensure greater border security. A government shutdown just days before Christmas now seems increasingly likely.
In a series of tweets early Friday morning, Trump appeared to blame Democratic lawmakers for the potential shutdown because of their refusal to compromise on an immigration plan that includes border wall funding. This directly contradicts what the president said in his televised and heated discussion with Sen. Chuck Schumer and Rep. Nancy Pelosi in the Oval Office earlier this month: that he would not place any responsibility on Democrats should a shutdown come to pass and that he himself would bear the blame.
The Democrats, whose votes we need in the Senate, will probably vote against Border Security and the Wall even though they know it is DESPERATELY NEEDED. If the Dems vote no, there will be a shutdown that will last for a very long time. People don't want Open Borders and Crime!

Subscribe!

A week of political news in your in-box.
We find the news you need to know, so you don't have to.

— Donald J. Trump (@realDonaldTrump) December 21, 2018
Shutdown today if Democrats do not vote for Border Security!

— Donald J. Trump (@realDonaldTrump) December 21, 2018
The Democrats now own the shutdown!

— Donald J. Trump (@realDonaldTrump) December 21, 2018
Following a tumultuous day in Washington, D.C. — which included Defense Secretary Jim Mattis resigning and stock markets crashing — House Republicans on Thursday pushed a bill to provide $5.7 billion for the wall as part of an effort to keep the government funded through February 8. The final vote was 217-185. Despite this development, the legislation is considered unlikely to pass the Senate, where it would still require bipartisan support. Sen. Mitch McConnell of Kentucky, the Senate Majority Leader, has been rallying support from his fellow GOP lawmakers this week for the issue.
SLIDESHOW: DONALD TRUMP'S 30 CRAZIEST TWEETS
Trump had proposed the idea of a border wall since the early stages of his 2016 campaign. He had initially hoped Mexico would pay for it, although given the country's government's repeated refusals to fund the project, Trump has turned to Congress to request funding for the wall. A GoFundMe webpage was started by a Trump supporter on Sunday to support the project and reportedly raised more than $7 million in just three days. As of 1 p.m. EST on Friday, the page had raised more than $12 million thanks to donations from more than 200,000 people. A counter-GoFundMe page to build ladders at the border for immigrants to hop over the wall was also reportedly launched.
Some prominent Trump supporters have voiced frustration with the fact that the border wall hasn't yet been built, and one of them is conservative firebrand Ann Coulter, who posted a new column about the subject on her website Wednesday.
NEW COLUMN IS POSTED! GUTLESS PRESIDENT IN WALL-LESS COUNTRY https://t.co/yOTZERmTfX

— Ann Coulter (@AnnCoulter) December 19, 2018
Read more about:
Leave a comment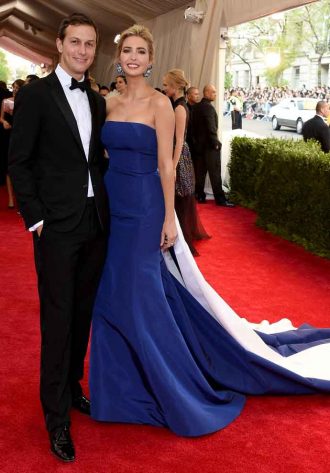 Click here for the 10 Most Powerful Political Couples Slideshow
Listen to the uInterview Podcast!
Get the most-revealing celebrity conversations with the uInterview podcast!