Defense Secretary Jim Mattis Resigns Over Trump's Syria Withdrawal Decision [FULL RESIGNATION LETTER]
Jim Mattis, the U.S. Secretary of Defense, announced Thursday afternoon he would retire at the end of February.
Mattis, a four-star Marine general, resigned over his opposition to President Donald Trump's announcement on Wednesday that the White House decided to withdraw roughly 2,000 U.S. troops from Syria, where the military has been fighting the Islamic State (ISIS).
Mattis is the latest White House official to leave the Trump administration after finding himself at odds with the president on several issues.
"One core belief I have always held is that our strength as a nation is inextricably linked to the strength of our unique and comprehensive system of alliances and partnerships," Mattis wrote. in his resignation letter, which was released by the Pentagon. "Because you have the right to have a Secretary of Defense whose views are better aligned with yours on these and other subjects, I believe it is right for me to step down from my position," he wrote.
Subscribe!
A week of political news in your in-box.
We find the news you need to know, so you don't have to.
SLIDESHOW: DONALD TRUMP'S 30 CRAZIEST TWEETS
Trump also announced Mattis' resignation on Twitter Thursday evening, and thanked him for his service.
General Jim Mattis will be retiring, with distinction, at the end of February, after having served my Administration as Secretary of Defense for the past two years. During Jim's tenure, tremendous progress has been made, especially with respect to the purchase of new fighting….

— Donald J. Trump (@realDonaldTrump) December 20, 2018
….equipment. General Mattis was a great help to me in getting allies and other countries to pay their share of military obligations. A new Secretary of Defense will be named shortly. I greatly thank Jim for his service!

— Donald J. Trump (@realDonaldTrump) December 20, 2018

Trump received severe criticism from many lawmakers, including Republicans, for his decision regarding troops in Syria. GOP lawmakers like Sen. Lindsey Graham and Sen. Ben Sasse were among those who condemned the move, with some even meeting with Vice President Mike Pence Thursday to rebuke it.
Mattis was widely regarded by many as the most mature person in the Administration — similarly to how fellow veteran and former chief of staff John Kelly was viewed — and this appeared to anger Trump, who once called Mattis a Democrat.
Mattis also reportedly dragged his feet on many proposals Trump pushed since taking office nearly two years ago, including the transgender military ban and the Space Force. 
Mattis' resignation letter makes it clear.

"My views on treating allies with respect and also being clear eyed about both malign actors and strategic competitors are strongly held and informed by over four decades of immersion in these issues." pic.twitter.com/8mkGFXKihI

— Katy Tur (@KatyTurNBC) December 20, 2018
Read more about:
Leave a comment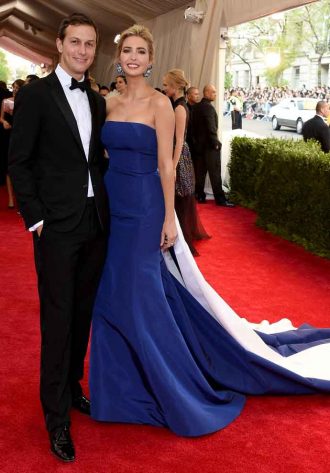 Click here for the 10 Most Powerful Political Couples Slideshow
Listen to the uInterview Podcast!
Get the most-revealing celebrity conversations with the uInterview podcast!