Chuck Schumer Tells The Senate That Trump "Lives in a Cocoon of His Own Mistruth" After White House Meeting
Coming off the heels of his White House meeting with President Donald Trump and future Speaker of the House Nancy Pelosi of (D-Calif.), Sen. Chuck Schumer (D-N.Y.) took to the Senate floor on Wednesday to accuse the president of living "in a cocoon of his own mistruth."
"The president is so used to obsequious advisers who fail to dispel his false and made up facts that he lives in a cocoon of his own mistruth," said Schumer.
Schumer went on to say that, because the president had surrounded himself with yes-men, it was left up to him and House Minority Leader Pelosi to shatter President Trump's illusions and "puncture that cocoon."
He urged his Republican colleagues to intervene, telling them that if he was a Republican, he "would get involved right now and help pull the president back from the brink."
Subscribe!
A week of political news in your in-box.
We find the news you need to know, so you don't have to.
Schumer and Pelosi met with President Trump and Vice President Mike Pence at the White House hours before Schumer took to the Senate stage in order to discuss preventing the threat of a government shutdown that looms.
SLIDESHOW: DONALD TRUMP'S 30 CRAZIEST TWEETS
The Democrats urged the president to abandon his hardline border wall rhetoric and work with Congressional Democrats to avoid causing a government shutdown, but President Trump would not budge.
"If we don't have border security, we'll shut down the government," President Trump told the leading Democrats and members of the press gathered at that meeting.
Read more about:
Leave a comment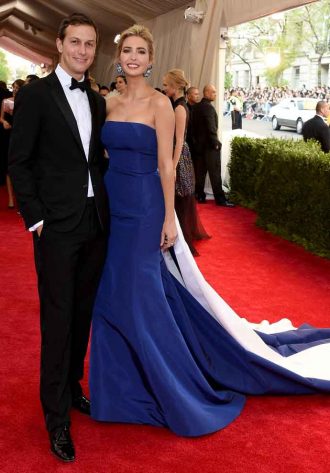 Click here for the 10 Most Powerful Political Couples Slideshow
Listen to the uInterview Podcast!
Get the most-revealing celebrity conversations with the uInterview podcast!