Heather Nauert, State Department Spokeswoman & Ex-'Fox & Friends' Host, Nominated For U.N. Ambassador
President Donald Trump has nominated Heather Nauert, the chief State Department spokeswoman and a former Fox News anchor, late Thursday to serve as the next U.S. ambassador to the United Nations.
The 48-year-old Nauert will replace Nikki Haley, who resigned in October and is expected to officially leave the White House at the end of 2018.
Before leaving the White House on Friday, Trump told reporters he believes Nauert is "very smart" and "very talented."
Nauert, who has been a State Department spokeswoman since April 2017, previously worked as a host of Fox & Friends and was also employed at several other cable news companies and local television stations in the 2000s and early 2010s, including ABC News. She is the latest former or current Fox News commentator or contributor Trump has brought on to serve in his administration, following the lead of National Security Adviser John Bolton, communications adviser Mercedes Schlapp and Treasury Department spokesman Tony Sayegh. Trump also selected veteran CNBC contributor Larry Kudlow to become his top economic adviser.
According to Politico, one person who as recently as last week was viewed as a top candidate for the post of ambassador to the U.N. was rising GOP star John James. 
SLIDESHOW: DONALD TRUMP'S 30 CRAZIEST TWEETS
James recently lost a U.S. Senate election in Michigan and despite all of the talk surrounding his next potential job in the Trump administration, his chances virtually disappeared due to his lack of foreign policy experience. James, a military veteran, is nonetheless reportedly set to meet with Trump in the next few days to discuss other potential posts he can serve in the White House.
Trump had recently said his daughter and senior adviser Ivanka Trump would be an "incredible" pick for the U.N. ambassador position, although she quickly said she was not interested in the role.
Other people whose names were recently floated as potential contenders for the U.N. ambassadorship reportedly include ambassador to Germany Ric Grenell, former White House deputy national security adviser Dina Powell and NATO Ambassador Kay Bailey Hutchison. 
According to NPR, Nauert drew backlash in October after she posted a tourist-like Instagram photo of herself in Riyadh, Saudi Arabaia. Nauert was reportedly accompanying Mike Pompeo and other State Department officials on the trip to look into the alleged murder of Washington Post reporter Jamal Khashoggi.
View this post on Instagram
Another misstep of Nauert's came in June, when she cited D-Day — the invasion of Normandy, France against the Nazis by U.S. and allies like Britain on June 6, 1944 during World War II — as an example of the U.S.'s "strong relationship" with Germany.
"Looking back in the history books, today is the 71st anniversary of the speech that announced the Marshall Plan," Nauert said at the time. "Tomorrow is the anniversary of the D-Day invasion. We obviously have a very long history with the government of Germany, and we have a strong relationship with the government of Germany."
Read more about:
Leave a comment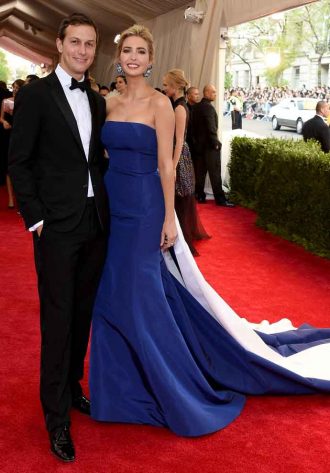 Click here for the 10 Most Powerful Political Couples Slideshow
Chat With uPolitics On Facebook! Get latest news and interviews delivered directly to your Messenger!