Trump Claims At CPAC 2019 That Asking Russia For Hillary Clinton's Emails In 2016 Was A Joke
President Donald Trump said at the Conservative Political Action Conference over the weekend that he was joking when he instructed Russia in 2016 to hack his opponent Hillary Clinton's emails.
Trump made the comment in a televised campaign event during the summer of 2016, just months before the election. Clinton, a former secretary of state, drew severe criticism throughout her presidential bid for her use of a private email server to conduct government affairs. Then-candidate Trump's remarks drew severe concern and rebukes from Democrats and the media. Some legal experts even suggested the real estate mogul may have violated the Logan Act of 1799, which prohibits private American citizens from engaging in unauthorized correspondence with foreign governments.
SLIDESHOW: TOP DEMOCRATS RUNNING FOR PRESIDENT IN 2020
Subscribe!
A week of political news in your in-box.
We find the news you need to know, so you don't have to.
It comes as no surprise that many people would be alarmed by Trump's request from the Russian government regarding Clinton's 33,000 emails, even if it was made as a joke. No other president or presidential candidate has ever demanded anything similar to this. The comment was just one of of multiple statements Trump made about Clinton throughout the 2016 campaign that drew severe condemnation. The former Apprentice host also said during his second debate against the former first lady that if elected, he would imprison Clinton for her email controversy and other crimes. This particular threat sparked comparisons to remarks made my candidates and leaders in authoritarian regimes.
Trump and his associates have also been investigated for nearly two years by special counsel Robert Mueller's team about their contacts with Russia during the 2016 election. Mueller's probe is reportedly expected to conclude in the coming days, especially following the confirmation of William Barr as U.S. Attorney General last month. Trump is known for having a close and amicable relationship with Russian President Vladimir Putin, whom he has repeatedly defended and had several private meeting with.
Last fall, shortly before the midterm elections, Trump again accused Clinton of "colluding" with Russia, to which the prominent Democrat responded on Twitter by sarcastically reminding Trump that he asked the country's government to hack her on national television. Donald Trump Jr. responded by attacking Clinton for her own scandals and tweeting "you should probably sit this one out."
It was ultimately revealed that WikiLeaks hacked Clinton's emails, as well as those of several members of the Democratic National Committee, in 2016. Trump's former longtime personal lawyer Michael Cohen testified about this, among other things, before Congress last week.
Read more about:
Leave a comment
You must be logged in to post a comment.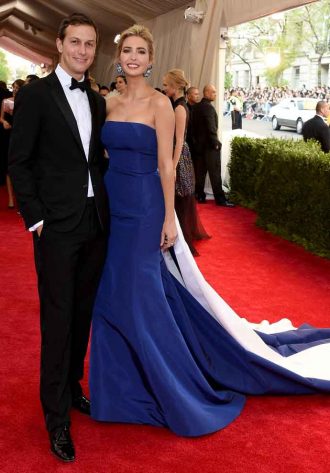 Click here for the 10 Most Powerful Political Couples Slideshow
Listen to the uInterview Podcast!
Get the most-revealing celebrity conversations with the uInterview podcast!