WikiLeaks' Julian Assange Arrested For Hacking Pentagon Computers, Faces Extradition To U.S.
WikiLeaks founder Julian Assange was arrested Thursday by British authorities at the Ecuadorian Embassy in London on a conspiracy charge related to his attempt to hack classified material from Pentagon computers in 2010.
The U.S. Justice Department revealed the indictment — which was dated March 6, 2018 — on Thursday. It alleges Assange helped former U.S. intelligence analyst Chelsea Manning with "cracking a password stored on U.S. Department of Defense computers" that held classified documents and government secrets. WikiLeaks' Australian founder has been charged with "conspiracy to commit computer intrusion."
Police in London stated they detained Assange after Ecuador withdrew his asylum. He took refuge in the country's embassy in 2012 following his release on bail for sexual assault charges that were eventually dropped. Assange had faced extradition to Sweden in that case.
None of the latest charges against Assange seem to have any direct link to special counsel Robert Mueller's probe into Russian meddling in the 2016 U.S. election. WikiLeaks has faced allegations it was behind the 2016 hacking of emails belonging to members of the Democratic National Committee.
Subscribe!
Stay informed on the latest political news.
The House Judiciary requested documents from Assange late last year as part of its investigation into possible obstruction of justice by President Donald Trump. Roger Stone, a former Trump aide who was arrested earlier this year and who was found to have been a WikiLeaks insider, declined Senate Judiciary Democrats' request for an interview in December, citing his Fifth Amendment rights.
SLIDESHOW: DONALD TRUMP'S 30 CRAZIEST TWEETS
This is the moment WikiLeaks founder Julian Assange was arrested at the Ecuadorian embassy in London. Follow live updates on this story: https://t.co/eMG6W3wEoe pic.twitter.com/dzNjbaUdfj

— CNN International (@cnni) April 11, 2019
Several U.S. intelligence agencies have already branded Assange as a conduit for Russian propaganda. One lawyer for Assange, Barry Pollack, demanded his client be granted "proper health care," something Assange has reportedly been denied for seven years.
"Once his health care needs have been addressed, the UK courts will need to resolve what appears to be an unprecedented effort by the United States seeking to extradite a foreign journalist to face criminal charges for publishing truthful information," Pollack said in a statement.
Sen. Ben Sasse (R-Neb.) called Assange's arrest "good news for freedom-loving people" and blasted WikiLeaks as an "outlet for foreign propaganda."
Read more about: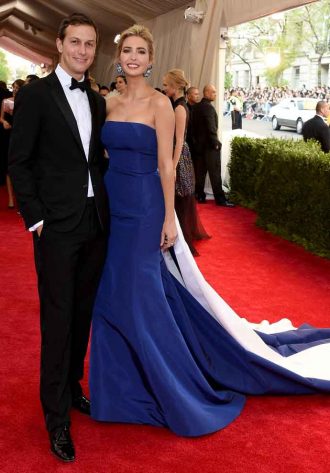 Click here for the 10 Most Powerful Political Couples Slideshow
Listen to the uInterview Podcast!
Get the most-revealing celebrity conversations with the uInterview podcast!