Roger Stone Gets Full Gag Order In Hearing After Instagram Post About Judge Amy Berman Jackson
On Thursday, a federal judge hit Roger Stone with a full gag order after the former adviser to President Donald Trump posted a photo of her on Instagram with a background that featured crosshairs.
U.S. District Court Judge Amy Berman Jackson, the judge Stone posted a picture of, was infuriated and dismissed the longtime Republican operative's repeated apologies. She also blasted Stone for inconsistencies in his explanation for his actions.
"Mr. Stone could not even keep his story straight on the stand, much less from one day to another," the judge said. Stone later deleted the Instagram post about Jackson.
"I recognize that I let the court down," Stone said in an official apology on the stand. "I let you down. I let myself down. I let my family down. I let my attorneys down. I can only say I'm sorry. it was a momentary lapse in judgment. Perhaps I talk too much."
Subscribe!
A week of political news in your in-box.
We find the news you need to know, so you don't have to.
Among the felony charges Stone faces are witness tampering, obstruction of justice and making false statements to Congress. In the indictment, prosecutors maintain that Stone lied to the House Intelligence Committee about his scheme to communicate with WikiLeaks during the 2016 election to push for the release of Hillary Clinton's emails.
SLIDESHOW: TOP DEMOCRATS RUNNING FOR PRESIDENT IN 2020
Stone, 66, was arrested by FBI agents at his home in Fort Lauderdale, Florida.
The longtime Trump associate also claimed he didn't initially realize crosshairs were in the photo of Jackson he shared on Instagram.
"There's nothing ambiguous about crosshairs," Jackson responded to this assertion from Stone.
Stone was also reportedly pressed on the "volunteers" he hired to gain access to his social media accounts, although he refused to provide specifics.
Stone is one of several former or current Trump associates who have faced mounting legal trouble and who have been pursued by special counsel Robert Mueller, who is probing Russian meddling in 2016 and potential collusion between Trump campaign officials and the Kremlin. This week, it was reported Mueller's investigation could end as soon as next week after around 21 months. Attorney General William Barr was just confirmed to lead the Justice Department last week.
Read more about:
Leave a comment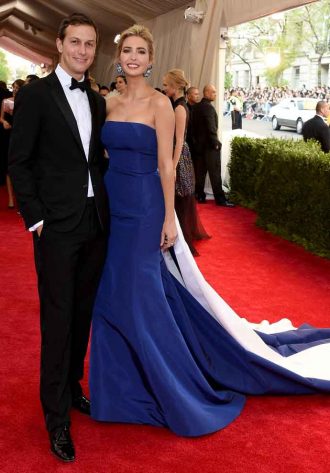 Click here for the 10 Most Powerful Political Couples Slideshow
Listen to the uInterview Podcast!
Get the most-revealing celebrity conversations with the uInterview podcast!