Roger Stone Apologizes To Amy Berman Jackson For Instagram Post Of Judge In Crosshairs
On Monday, Roger Stone formally apologized after posting a controversial photo of federal district court Judge Amy Berman Jackson on Instagram.
The picture, which has now been deleted, depicted Jackson — who is presiding over Stone's criminal case in Washington, D.C. — next to crosshairs. The crosshairs were reportedly in the background of the photo.
"Please inform the Court that the photograph and comment today was improper and should not have been posted. I had no intention of disrespecting the Court and humbly apologize to the Court for the transgression," Stone, a former adviser for President Donald Trump, wrote in his letter.
Stone seemed to have taken the photo from a right-wing conspiracy website that also featured images of other prominent liberal politicians like Hillary Clinton and Rep. Adam Schiff (D-Calif.) against similar backgrounds.
Subscribe!
A week of political news in your in-box.
We find the news you need to know, so you don't have to.
SLIDESHOW: TOP DEMOCRATS RUNNING FOR PRESIDENT IN 2020
Stone told CNN the photo of Berman was "random" and not "meant anyway to threaten the judge." He also said he feared the picture would be "open to misinterpretation."
View this post on Instagram
View this post on Instagram
Stone also reportedly accused special counsel Robert Mueller of employing "legal trickery" to make sure Jackson — whom former President Barack Obama appointed — oversaw his case and noted that Jackson dismissed the charges against Clinton in the Benghazi case. Stone also said he was being forced to testify in a "show trial" and blasted Jackson for having "incarcerated" Trump's former 2016 campaign chairman Paul Manafort. 
Last month, FBI agents raided Stone's home in Fort Lauderdale, Florida, to arrest him on charges that included lying to Congress and obstructing justice in Mueller's probe on Russian interference during the 2016 election. The indictment of Stone also accused him of witness tampering and intimidation. Stone even threatened to steal his longtime business associate Randy Credico's dog to prevent Credico from revealing to authorities that Stone had perjured himself in the Russia investigation.
Stone was also revealed as the "insider" who helped WikiLeaks publish damaging emails about Clinton in 2016, although he blamed former White House strategist Steve Bannon for the leaks.
Read more about:
Leave a comment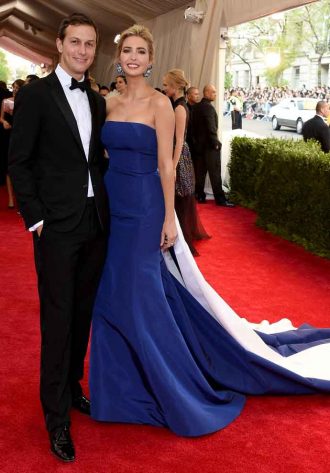 Click here for the 10 Most Powerful Political Couples Slideshow
Listen to the uInterview Podcast!
Get the most-revealing celebrity conversations with the uInterview podcast!