William Barr Testifies About Mueller Report, Says Redacted Version To Be Released "Within A Week" [VIDEO]
Attorney General William Barr testified before a House subcommittee on Tuesday about Robert Mueller's report on the Russia investigation, saying a redacted version of the special counsel's report will be released "within a week."
House Democrats have been aggressively pursuing the nearly 400-page report after Barr cleared President Donald Trump of obstruction of justice, although whether or not Mueller has exonerated Trump in this respect remains unknown. Democratic congressional leaders said they were unsatisfied with Barr's four-page summary of Mueller's findings, sent in the form of a letter to Congress late last month.
"I don't intend at this stage to send the full, unredacted report to the committee," Barr said.
Barr repeatedly refused to answer questions on Tuesday about whether the White House has had access to — or will soon see — Mueller's full report before it is publicly released.
Subscribe!
A week of political news in your in-box.
We find the news you need to know, so you don't have to.
SLIDESHOW: TOP DEMOCRATS RUNNING FOR PRESIDENT IN 2020
The Justice Department is pushing for Obamacare to be struck down in court. AG William Barr declines to say what he would do if the health care law is struck down without a replacement plan prepared https://t.co/H9n7JKbYS7 pic.twitter.com/sZrtRStX6l

— CBS News (@CBSNews) April 9, 2019
"I presume we're going to get the redacted report within a week. When we do so, if we don't get everything, we will issue a subpoena and go to court," said Rep. Jerry Nadler (D-N.Y.), the House Judiciary Committee chairman.
Barr also refused to answer a question about who is right regarding the issues of collusion and obstruction of justice: Trump or Mueller. Rep. Nita Lowey (D-N.Y.) cited a sentence from Mueller's report that Barr directly quoted in his letter to Congress: "while this report does not conclude that the President committed a crime, it also does not exonerate him?" Barr merely responded by claiming he has said everything important about the report until its full version is publicly released.
Barr is set to return to Capitol Hill on May 1 and 2 for hearings with the House and Senate Judiciary Committees on more specific questions about the Mueller probe.
Read more about:
Leave a comment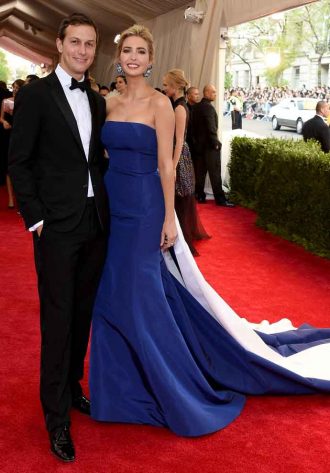 Click here for the 10 Most Powerful Political Couples Slideshow
Listen to the uInterview Podcast!
Get the most-revealing celebrity conversations with the uInterview podcast!