Trump White House Ignores Democrats' Request For Documents In Corruption Probe
President Donald Trump and his administration have ignored House Democrats' request for documents as part of a sweeping corruption probe.
In total, 81 officials — more than 60 of whom work in the administration — reportedly received requests earlier this month. Politico reported that White House officials have been "unusually hostile" in responding to the document requests. Rep. Jerrold Nadler (D-N.Y.), the House Judiciary chairman, is leading the Trump corruption investigation, one of several inquiries many congressional committees are launching into the president, his businesses and his family and associates.
The Trump administration has also reportedly refused to comply with requests from the Oversight, Intelligence and Foreign Affairs committees regarding the president's conversations with Russian President Vladimir Putin, as well as requests about Trump's national emergency declaration from last month to build the border wall without congressional approval in order to curb illegal immigration. Both the Democratic-controlled House and the Republican-controlled Senate voted to reject Trump's emergency declaration, although the president quickly responded by vowing to veto Congress's decision. Lawmakers could then potentially override this veto.
"The White House is taking the exact right tactic to ignore the requests and see what comes of it. I wouldn't respect [the Democrats'] process," David Bossie, an adviser to Trump, told Politico.
SLIDESHOW: TOP DEMOCRATS RUNNING FOR PRESIDENT IN 2020
Among those contacted for document requests are Trump's eldest sons Donald Trump Jr. and Eric Trump, former White House counsel Don McGahn and Allen Weisselberg, the chief financial officer of the Trump Organization. More current and former Trump associates have also reportedly received document requests in recent days:
This is on top of the 80+ document requests the Judiciary Committee sent out earlier this month, including to Michael Cohen and Trump lawyer Jay Sekulow. The committee has already received tens of thousands of pages in response to those requests, it said earlier this week. https://t.co/aRpWSVFVjL

— Rebecca Ballhaus (@rebeccaballhaus) March 20, 2019
The White House has also recently refused to come clean about several other issues, like the reasons for and process by which Ivanka Trump and Jared Kushner were granted top security clearances. House Democrats have also rebuked the administration for this.
Read more about: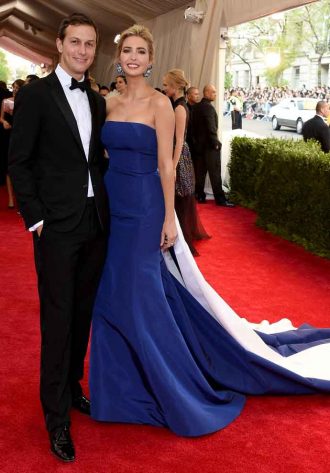 Click here for the 10 Most Powerful Political Couples Slideshow
Listen to the uInterview Podcast!
Get the most-revealing celebrity conversations with the uInterview podcast!