Trump Says He "Tempers" John Bolton's Hawkish Views On International Affairs
On Thursday, President Donald Trump said he is pleased with recommendations he has been receiving from National Security Adviser John Bolton regarding international issues, seemingly as a way to dismiss reports that he and Bolton have been strongly disagreeing about foreign policy solutions.
"He has strong views on things but that's okay. I actually temper John, which is pretty amazing," Trump stated in a news conference. "I'm the one that tempers him. That's okay. I have different sides. I have John Bolton and other people that are a little more dovish than him. I like John."
Trump's comments follow a Washington Post report from Wednesday that cited the president as saying he felt like Bolton was attempting to get him "into a war" with Venezuela, which has been facing severe political turmoil after a failed coup from opposition leader Juan Gaido against President Nicolas Maduro. Trump later insisted that comment was made jokingly.
SLIDESHOW: TOP DEMOCRATS RUNNING FOR PRESIDENT IN 2020
Subscribe!
Stay informed on the latest political news.
Bolton, who previously served under George W. Bush as ambassador to the United Nations, is a notoriously hawkish Republican diplomat. On Sunday, Bolton said in a statement that the Navy would deploy the USS Abraham Lincoln Carrier Strike Group to the Middle East in order to issue a "clear and unmistakeable message" to Iran.
The United States will continue to sever the ties between Cuba and Venezuela. Cuba's hold over Venezuela will end as the Venezuelan people stand for freedom. https://t.co/QT1jJkihmI

— John Bolton (@AmbJohnBolton) May 8, 2019
Bolton also recently supported statements made by Secretary of State Mike Pompeo, who claims that Russia has convinced Maduro to remain in power rather than escape to Cuba as the protests in Venezuela become progressively more violent.
"This is our hemisphere — it's not where the Russians ought to be interfering," Bolton told reporters May 1. "This is a mistake on their part. It's not going to lead to an improvement in relations."
Read more about: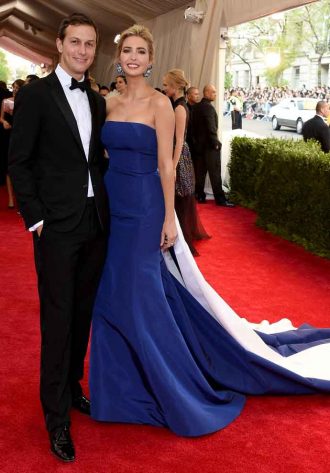 Click here for the 10 Most Powerful Political Couples Slideshow
Listen to the uInterview Podcast!
Get the most-revealing celebrity conversations with the uInterview podcast!