Nancy Pelosi: "Trump Is Goading Us To Impeach Him" [VIDEO]
House Speaker Nancy Pelosi (D-California) said Tuesday she believes President Donald Trump is giving Democrats increasingly more reasons to remove him from office before the 2020 election.
"Trump is goading us to impeach him," Pelosi stated at an Inside Congress event sponsored by Cornell University. "That's what he's doing. Every single day, he's just like, taunting, taunting, taunting, because he knows that it would be very divisive in the country, but he doesn't really care. [He] just wants to solidify his base."
Pelosi also cited a historical precedent by pointing out that one of the articles of impeachment against Richard Nixon was for ignoring congressional subpoenas. The House speaker's latest comments contrast sharply with those she made earlier this year, when she said impeaching Trump was "not worth it" unless there was bipartisan support in Congress for this decision because it would simply create more division within the country. 
Several prominent Democrats like Sen. Elizabeth Warren (D-Massachusetts), a 2020 presidential candidate, have called for Trump's impeachment following the revelations from special counsel Robert Mueller's full report on the Russia investigation. However, several Republican allies of Trump in Congress and members of the president's inner circle have dismissed Democrats' attempts to force Trump out of office as a politically motivated witch hunt.
Subscribe!
A week of political news in your in-box.
We find the news you need to know, so you don't have to.
House Speaker Nancy Pelosi on President Trump provoking Democrats into proceeding with impeachment: "We're going to do the right thing … and it is going to be based on fact and law, and patriotism" pic.twitter.com/BnLejRY53W

— CNN Politics (@CNNPolitics) May 9, 2019
SLIDESHOW: TOP DEMOCRATS RUNNING FOR PRESIDENT IN 2020
Recent surveys and polls show the majority of American voters aren't in favor of starting impeachment proceedings against Trump despite the findings contained in the unredacted Mueller report.
Given that Republicans still control the Senate, an impeachment of Trump seems unlikely for the foreseeable future.
Trump has continued to hold several rallies across the country in recent weeks as part of his 2020 re-election campaign. In the first quarter of 2019, he raised $30 million for his 2020 bid, significantly more than Sen. Bernie Sanders (I-Vermont), who led all Democratic presidential candidates in fundraising at that point with $18.2 million.
Read more about:
Leave a comment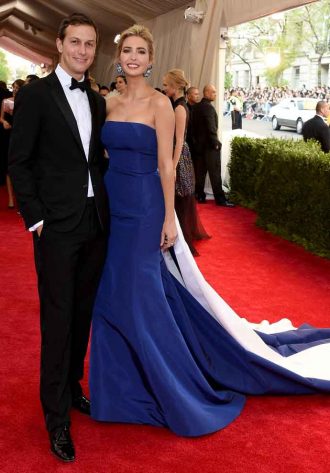 Click here for the 10 Most Powerful Political Couples Slideshow
Listen to the uInterview Podcast!
Get the most-revealing celebrity conversations with the uInterview podcast!