Nancy Pelosi Says Impeaching Trump Is "Just Not Worth It" Unless There's Bipartisan Support
Rep. Nancy Pelosi (D-Calif.), the House Speaker, commented again on Monday about the possibility of impeaching President Donald Trump, saying she believes pursuing this option is "just not worth it" unless there's bipartisan support for it.
"Impeachment is so divisive to the country that unless there's something so compelling and overwhelming and bipartisan, I don't think we should go down that path, because it divides the country," Pelosi stated in a Washington Post interview published Monday. "And he's just not worth it."
Pelosi's latest remark contradicts what she said earlier this year, when she said impeaching Trump now that the Democrats controlled the House of Representatives was an "open discussion."
The House Speaker also reiterated she still believes Trump is "ethically," "intellectually" and "politically" unfit to be president. Pelosi also commented on how she was pressured to impeach George W. Bush after his administration invaded Iraq, and used the same argument she did for Trump, saying impeachment would have simply divided the nation.
Subscribe!
Stay informed on the latest political news.
NEW: Speaker Pelosi on impeachment: "They wanted me to impeach President Bush for the Iraq War. I didn't believe in it then, I don't believe in it now. It divides the country. Unless there is some conclusive evidence that takes us to that place." pic.twitter.com/G1wtDuMnwi

— Bo Erickson (@BoKnowsNews) March 11, 2019
SLIDESHOW: TOP DEMOCRATS RUNNING FOR PRESIDENT IN 2020
A recent congressional testimony from Trump's former personal lawyer Michael Cohen about his work for the real estate mogul for more than a decade has also raised revelations about illegal acts Trump committed that could lead to his indictment and removal from office. Lawyer George Conway, who is married to White House counselor Kellyanne Conway, recently said that if Trump ordered his former economic adviser Gary Cohn to bock the AT&T-Time Warner merger — which has now been approved — this would be considered "grounds for impeachment." Trump is facing a number of investigations into his 2016 campaign, his family, his 2017 inauguration, and his businesses. Last week, 81 of Trump's associates received requests for documents from the House Judiciary Committee as part of a sweeping corruption probe.
The Hill reported that one Democratic congressman, Rep. Al Green (D-Texas) has vowed to force another impeachment vote on the House floor. Green will reportedly explain the next steps in this process during an interview with C-SPAN's "Washington Journal" this week.
Read more about: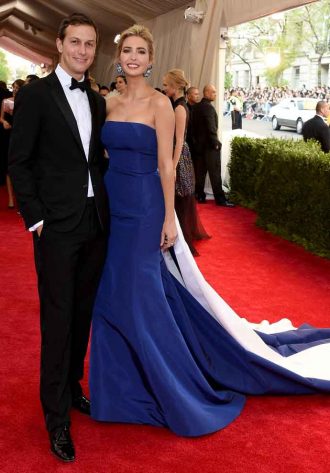 Click here for the 10 Most Powerful Political Couples Slideshow
Listen to the uInterview Podcast!
Get the most-revealing celebrity conversations with the uInterview podcast!